Soaring prices of millet sees a Shanxi village revitalized
p.china.org.cn,September 26, 2018

Adjust font size: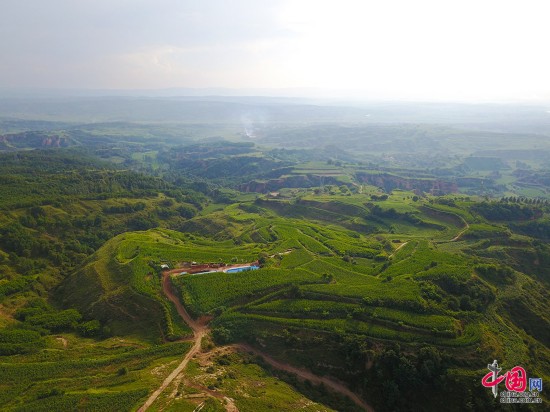 Once unused mountain slopes in Qin County have been turned into farmland for millet planting. [Photo by Dong Ning/China.org.cn]
Dongzhai Village, Wang's home, is located on top of hills. The dry climate and the limited size of the region often resulted in small yields of rice.However,its soil was found to be an ideal place for millet, so it became a main base for millet planting.
More than 15,000 farmers from 161 villages in Qin County have signed contracts with QYMG, and the total area for millet planting is at least 3,300 hectares. According to a national industrial economics news portal, millet has become one of the county's pillar industries.