Soaring prices of millet sees a Shanxi village revitalized
p.china.org.cn,September 26, 2018

Adjust font size: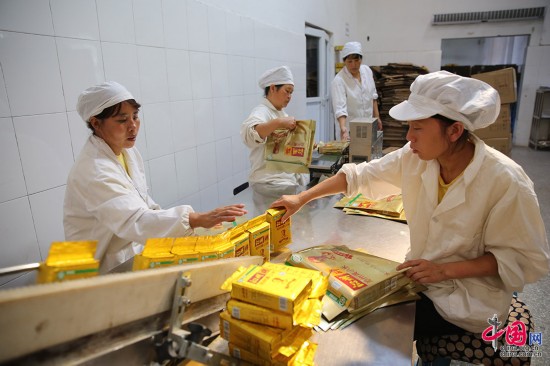 Qinzhou Yellow Millet Group (QYMG) workers process millet at a factory in Qin County. [Photo by Dong Ning/China.org.cn]
In order to improve the crop's resistance to disease, QYMG established a research center and works with both Shanxi Province and Shanxi Agricultural University to develop new varieties and products, as well ascreate systemsfor land selection, seed screening, and science-based fertilization and land management.
In 2016, QYMG's output value reached 163.8 million yuan(US$24.81 million) and the turnover stood at 156 million (US$23.63 million).