Soaring prices of millet sees a Shanxi village revitalized
p.china.org.cn,September 26, 2018

Adjust font size: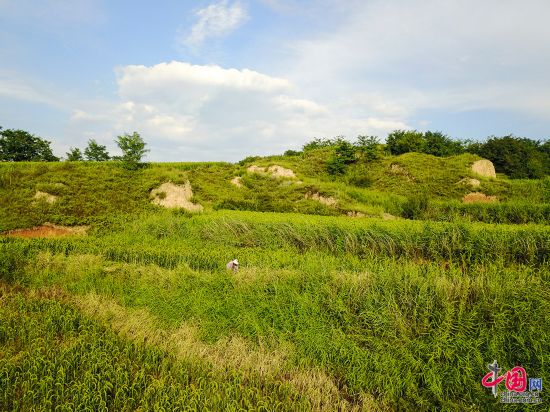 LiXiugui weeds her millet field in Ce Village in Qin County. [Photo by Dong Ning/China.org.cn]
Li Xiugui lives in Ce Village in Qin County, where she owns about 0.67 hectares of land. Of this, one third she planted with Qinzhou Yellow while the rest is corn. Yet, profits from millet double that of corn.
According to Li, on average,each hectare of millet yields about 3,750 kilograms. QYMG purchases the crop at around 6.4 yuan (US$0.96) per kilogram, so Li expects to earn more than 20,000 yuan (US$3,000) per hectare.