Good news on poverty alleviation in Guizhou
p.china.org.cn by Li Danni,November 17, 2017

Adjust font size: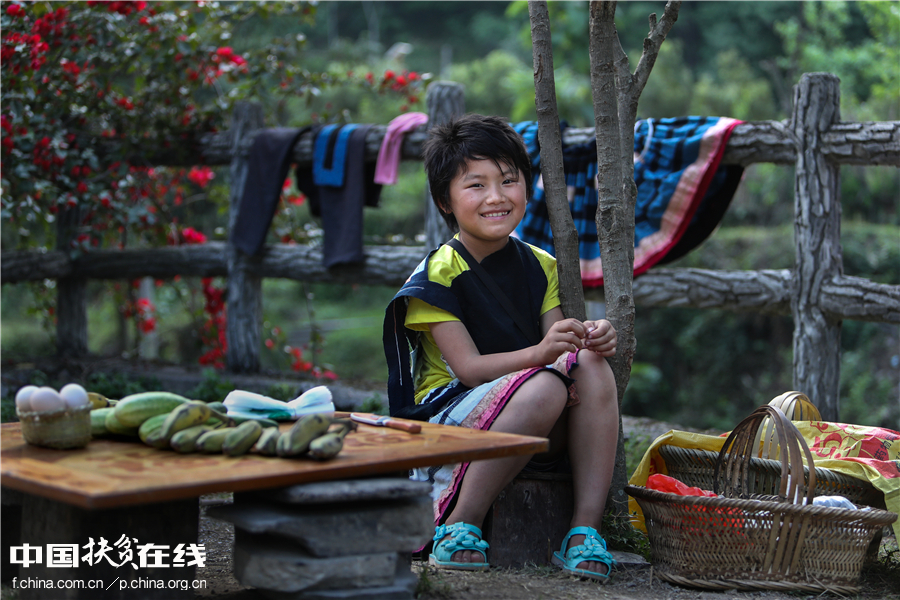 A little girl from Libo County helps her family sell fruit and vegetables. [Photo by Yang Le]
In recent years, Libo County has introduced national culture and tourist element into its resettlement area. Through a model of "enterprises+cooperatives+rural households", Libo invests 30 million yuan (U.S. $4.5 million) to develop tourism. With strong ethnic flavors, the resettlement area has been listed as a national 4A rated tourist attraction. In 2016 there were almost 100,000 tourist visits. Total revenues from tourism grew to 40 million yuan (U.S. $6 million), producing a dramatic increase in the incomes of the locals.