Good news on poverty alleviation in Guizhou
p.china.org.cn by Li Danni,November 17, 2017

Adjust font size: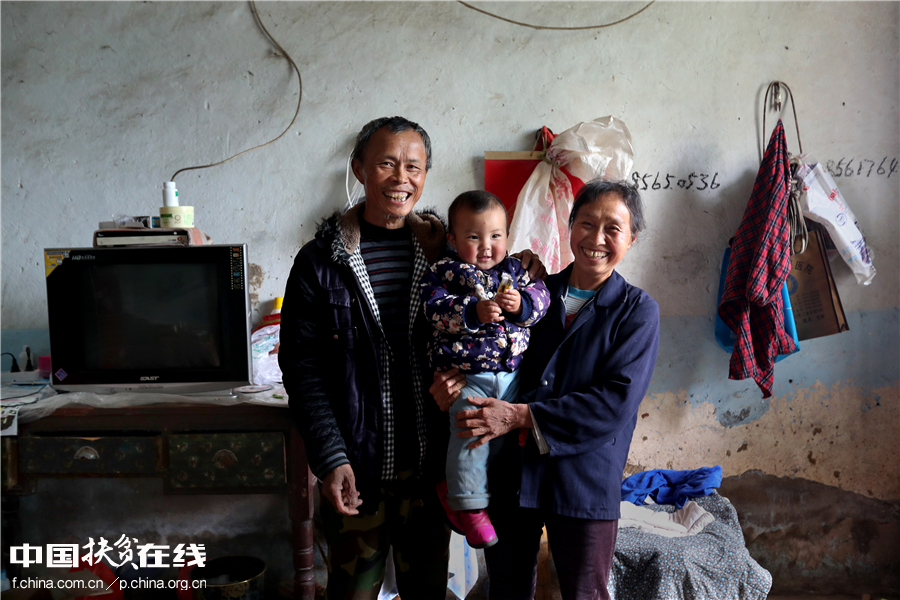 An old couple and their granddaughter from Luoxiang Village. The wife works at a local tea factory, earning 5000 yuan (U.S. $750) per year. [Photo by Yang Le]
Luoxiang, one of the most impoverished villages in China, has tea as its leading industry. There are more than 15 tea plantations, with a total area of about 2,500 acres. By linking poor households with enterprises, rich families and cooperatives, 620 residents have successfully escaped poverty.