Poverty alleviation in Baise—a pictorial report
p.china.org.cn by Li Danni,September 15, 2017

Adjust font size:

"Industrial development provides the fundamental solution to poverty alleviation." Baise, Guangxi Zhuang Autonomous Region, has long focused on this, by making use of policies and models involving finance, platforms, and bases. Farmers are encouraged to plant bananas, mangos, dragon fruit, mulberry trees, vegetables, and medicinal herbs, to raise chickens in woodland, and to farm fish. As a result, poor households become involved in enterprise and begin the journey towards escape from poverty. The mango acreage in particular now exceeds 165,000 acres—Baise has become the top mango producer of China, and earned itself the title of "Mango County".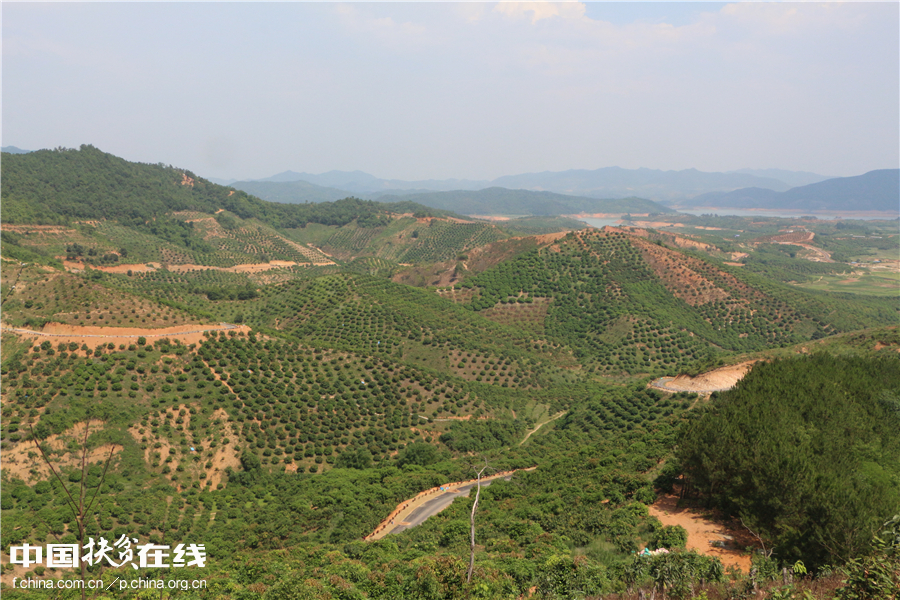 The core demonstration zone of Chengbi Lake mango industry, planned to cover 8,566 acres. [Photo by Kong Hua]