Black goat farming helps impoverished villagers escape from poverty in Hainan
p.china.org.cn by Wang Jinli ,July 28, 2020

Adjust font size: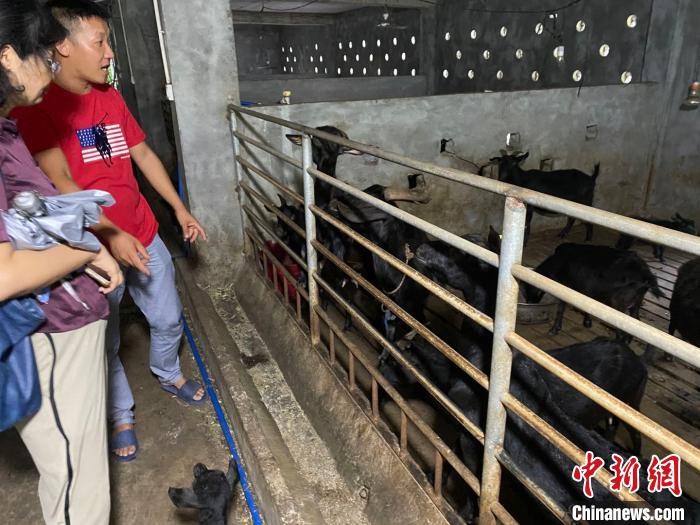 Fu works at the Longlou Honghai Goat Farming Cooperative's goat shed. (Photo by Ling Nan)
Fu often helps the farmers in his area sell their goods in addition to marketing goats. He is willing to share his sales experience with people and mentioned that exhibiting honesty and integrity makes consumers want to buy something.
Deputy Chief Huang indicated that Longlou plans to combine poverty alleviation with rural revitalization, implement the development model associated with Haosheng's goat farming cooperative in other areas, tap consumption potential, standardize and strengthen social media marketing, and create agricultural specialty products based on specific circumstances in order to increase the availability of farm-to-table products, benefit more communities, enhance agricultural undertakings, and help farmers increase their incomes and become more prosperous.