Black goat farming helps impoverished villagers escape from poverty in Hainan
p.china.org.cn by Wang Jinli ,July 28, 2020

Adjust font size: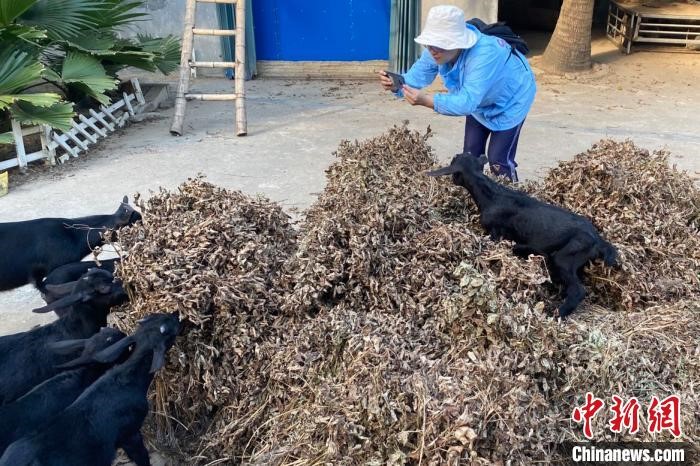 Lambs eat dried peanut seedlings. (Photo by Ling Nan)
"Fu is good at farming," Huang noted. "He is diligent, familiar with various techniques, and excels at management. He also often helps the cooperative's other members as well." According to the deputy chief, two members have mastered the skills that they need to raise goats on their own as a result of the guidance that Fu has provided.
Many of China's farmers experienced difficulties selling their agricultural products at the beginning of 2020 as a result of the COVID-19 outbreak. Fortunately Fu's black goat sales were hardly affected though.
He posted information about the collective's agricultural products to WeChat, TikTok, and other social media platforms during the pandemic in order to connect consumers with farmers. He sold daily necessities produced by local agronomists in WeChat groups and delivered them to customers' homes. Fu brought in about 50,000 yuan (US$7,080) of revenue from various agricultural products during the Spring Festival holidays in January.