UNHCR appreciates China's aid for refugees
China.org.cn,February 17, 2022

Adjust font size:

Editor's note: For over 70 years, UNHCR, the UN Refugee Agency, has been dedicated to helping refugees, forcibly displaced communities and stateless people. Afghanistan is experiencing an unprecedented humanitarian crisis with rising food insecurity amidst instability and the COVID-19 pandemic. UNHCR is collaborating with local and international partners, including the Chinese government to scale up their response to aid the most vulnerable. China.org.cn has recently interviewed Indrika Ratwatte, director of UNHCR's Regional Bureau for Asia and the Pacific.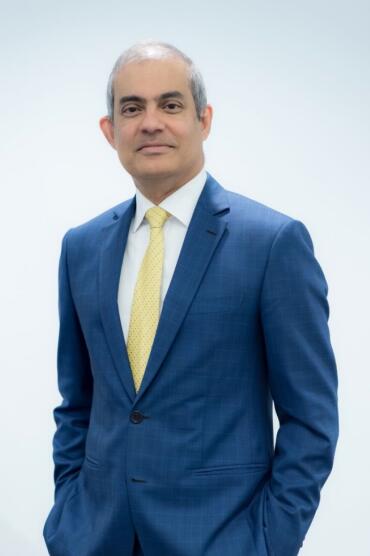 China.org.cn: Afghanistan is experiencing an unprecedented humanitarian crisis with rising food insecurity amidst instability and the COVID-19 pandemic. What actions is UNHCR taking in response to the humanitarian crisis in Afghanistan? Please give us some examples.
Ratwatte: Amidst the worsening humanitarian crisis in Afghanistan, UNHCR has continued to scale up our response to aid the most vulnerable. We supported some 1.15 million people with emergency assistance in 2021. This includes shelter assistance to nearly 100,000 people, and cash assistance to more than a quarter of a million people to help them get through the winter.
The winter months in Afghanistan can be brutal, with temperatures dropping as low as -25⁰C. These extreme conditions are even more threatening to the 3.4 million people who remain forcibly displaced in the country, many of whom lack insulated shelters, warm clothes and sufficient fuel for heating. UNHCR has therefore been providing critical aid such as blankets, stoves, solar lanterns and insulation kits. Shelters are being repaired and reinforced. Vulnerable families are also being provided with cash assistance to meet their additional needs, including fuel for heating.
While the emergency needs are pressing, UNHCR also retains focus on the need for solutions for displaced people. We estimate that some 170,000 internally displaced Afghans have returned home since August 2021, thanks in part due to the fact that many parts of the country are more secure than they were before. UNHCR and partners have been on the ground to support by providing returnees with the funds to safely travel back to their areas and to meet their immediate needs upon their return.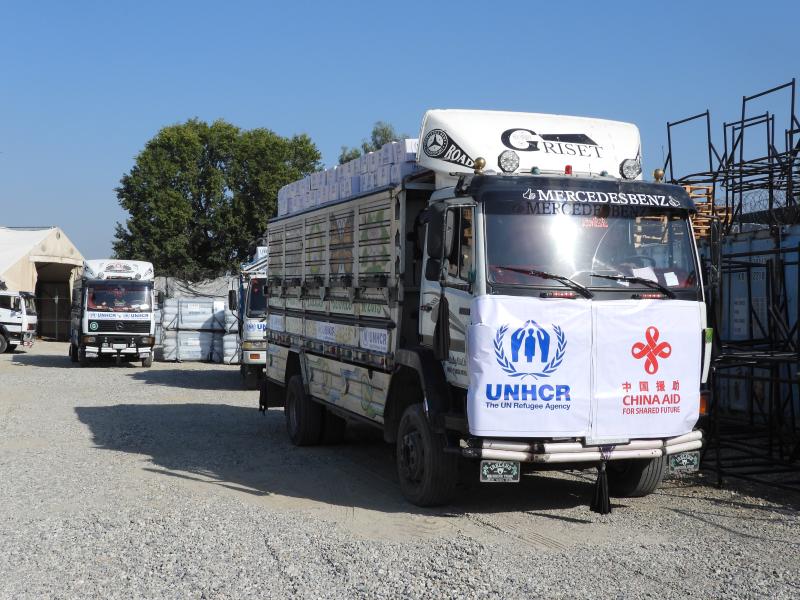 Part of the China Aid items arrived at Kabul, Afghanistan © Basic Education and Employable Skills Training (BEST) / Ulfat Kazimi
China.org.cn: Back in 2017, with support from the Chinese government, UNHCR provided double-sided blankets for some 220,000 individuals, including IDPs, returnees and their host communities in Afghanistan to help them cope with winter conditions. Since the outbreak of COVID-19, the Chinese government is supporting UNHCR to procure and distribute over 2,000 tents and 7,000 Core Relief Items (things like kitchen utensils, jerry cans, blankets, and gas cylinder), and to provide nearly 30,000 backpacks to school children across Afghanistan. How is UNHCR able to continue operating in Afghanistan and delivering humanitarian assistance? Why is it important for the international community to contribute to assistance through the UN and specifically UNHCR?
Ratwatte: Together with our partners, UNHCR has continued to stay and deliver in support of the people of Afghanistan. We have remained on the ground throughout the crisis; UNHCR and partners are operational in nearly two-thirds of districts in Afghanistan, and we are able to access all provinces. Additionally, UNHCR has scaled up its field presence with the deployment of 264 additional staff, bringing our footprint to a total of 337 staff.
We appreciate in particular China's important engagement on the Afghanistan situation, in terms of trying to help find a political resolution to the crisis. China has also made important humanitarian aid contributions to the people of Afghanistan, and we appreciate its commitments to deliver more emergency assistance to Afghanistan through humanitarian agencies such as UNHCR.
The needs in Afghanistan are dire. With the collapsing economy, deepening drought and severe food shortages, the Afghan people are at risk of falling into universal poverty. The situation is especially desperate for the 3.4 million people who remain displaced due to conflict within the country – 80 percent of whom are women and children. Given the impact of Afghanistan's harsh and unforgiving winter, the humanitarian needs are greater than ever.
That's why UN agencies, including UNHCR, recently launched a plan to respond to critical needs in Afghanistan in 2022, at a cost of US$4.4 billion. This sum, the most-ever sought for a single country, will help UN agencies to cover emergency needs including protection for the most vulnerable and life-saving support in shelter, food security and health care. UNHCR stands ready to help ensure that the humanitarian assistance reaches the most vulnerable, including in the Afghanistan crisis where the needs could not be more pressing.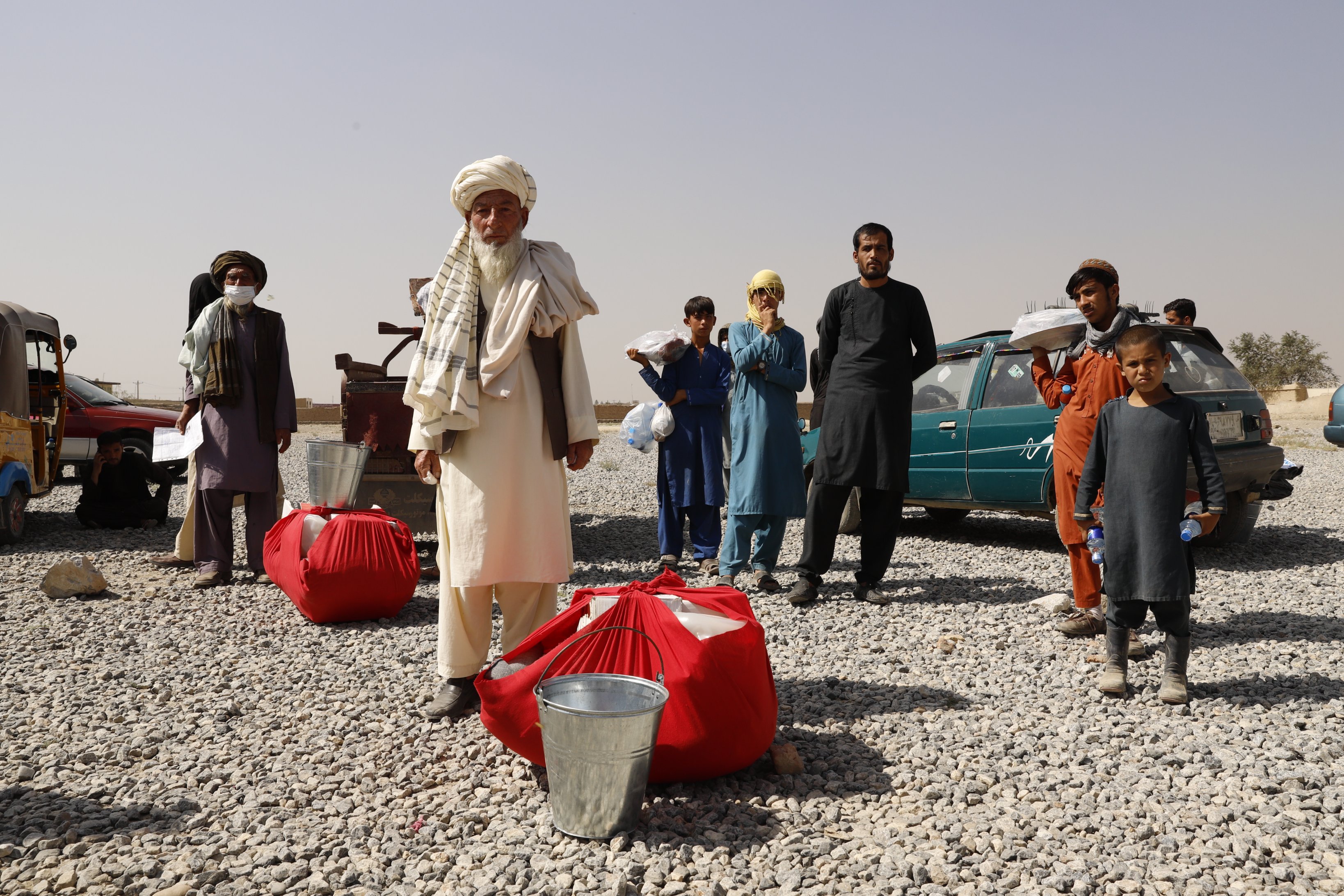 Displaced Afghans receive core relief items including kitchen utensils, water containers and blankets to help to meet their basic needs with support from China's South-South Cooperation Assistance Fund through UNHCR.UNHCR Encashment Center, Kabul, 06 Oct 2021 ©UNHCR/Tony Aseh

China.org.cn: In early November 2021, some core relief items provided by the Chinese government through the South-South Cooperation Assistance Fund arrived in Kabul. These items will help internally displaced people, returnees, and host communities to cope with the crisis and the harsh winter. How will the items be distributed and who will benefit? The winter has already come, what other types of assistance do the people in Afghanistan facing this crisis need now?
Ratwatte: In Afghanistan, UNHCR leads the 'clusters' for protection as well as for emergency shelter and non-food items. These two clusters bring together the humanitarian agencies that are responding to the needs of vulnerable Afghan families. Together with our partners, UNHCR carries out needs assessments to identify the most vulnerable Afghan households across the country and ensure that they are provided with the necessary assistance.
Since November 2021, thanks to the generous contribution of the people of China through the SSCAF, a range of emergency aid items have been distributed to people in need. This includes over 600 emergency tents, over each of 7,000 kitchen sets, plastic tarpaulins, jerry cans and blankets, and approximately 4,500 each of metal buckets and gas cylinders.
These relief items are crucial for displaced families, many of whom lost most of their belongings when they were forced to flee. UNHCR has also been providing cash assistance to meet basic needs; many displaced Afghans currently have no source of income, due to the economic crisis in the country and the lack of livelihoods opportunities. Cash assistance allows these families the dignity of choice, enabling them to evaluate and prioritize their own needs, and helps their local communities.
China.org.cn: China has been firmly supporting UNHCR's work around the world. What impact has China's aid through UNHCR achieved for humanitarian assistance? In 2022, what's your expectation for the cooperation between China and UNHCR?
Ratwatte: UNHCR appreciates the support of the Chinese government in helping us to assist, protect and provide solutions for people forced to flee.
Since 2016, the Chinese government has supported UNHCR to provide humanitarian aid to hundreds of thousands of refugees and internally displaced persons (IDPs) in Africa, Asia and the Middle East. China's assistance through UNHCR has covered many areas of work including education, health, shelter, emergency supplies, water and food aid.
China is also an important supporter of UNHCR's efforts to bring the international community together to address root causes to the global displacement problem and find solutions. UNHCR hopes to strengthen this partnership further; we welcome China's engagement in the Global Compact on Refugees in this regard.
Following the outbreak of COVID-19, China has worked with UNHCR to support refugees, IDPs and host communities through the South-South Cooperation Assistance Fund. Vital in-kind donations have provided PPE and other relief items to countries in Africa and Asia. Chinese companies have also made generous donations to UNHCR's operations in Africa to help our COVID-19 response and education programs.
UNHCR is also working with Chinese partners such as China Biodiversity Conservation and Green Development Foundation to support a three-year clean energy program to support clean energy solutions for nearly 20,000 Afghan refugees and local host communities in Pakistan.
The Chinese government has increased humanitarian assistance globally in recent years, especially during the COVID-19 global emergency. We look forward to further support and collaboration in order to ensure that humanitarian assistance reaches the most vulnerable.