Xi highlights key tasks on human rights
China Daily,December 09, 2021

Adjust font size: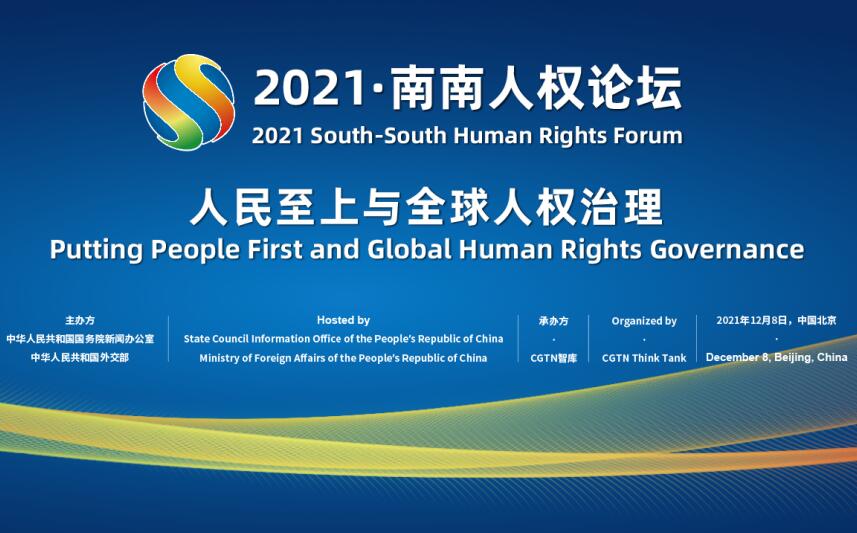 Meeting aspiration for better life is responsibility of all nations, he says
People in different countries should and can independently choose a path for the development of human rights suited to their national conditions, and China has successfully found its own path featuring a people-centered approach, President Xi Jinping said.
Xi made the remark in a congratulatory letter sent to the 2021 South-South Human Rights Forum. The biennial forum, this year themed "Putting People First and Global Human Rights Governance", opened on Wednesday in Beijing.
Noting that human rights represent the progress of human civilization, Xi said in the letter that it is a common pursuit of human society to protect the life, value and dignity of everyone and deliver human rights to all.
Putting people first and taking people's aspiration for a better life as a goal to strive for is a responsibility placed on all countries, he said, adding that the Communist Party of China is committed to respecting and protecting human rights.
Xi said that China had successfully found a path for human rights development which conforms with the trend of the times by following a people-centered approach, putting people's interests first, advancing human rights through development, developing a whole-process people's democracy and promoting the free and all-around development of humanity.
With remarkable achievements being made in human rights in the country, the Chinese people have gained a growing sense of fulfillment, happiness and security, he said.
Human rights practices have diverse forms, Xi said, and China will work with fellow developing countries to promote the common values of humanity, practice true multilateralism and contribute wisdom and strength to the sound development of the global cause of human rights.
Huang Kunming, a member of the Political Bureau of the CPC Central Committee and head of the Publicity Department of the CPC Central Committee, read out Xi's letter at the opening ceremony of the forum.
Huang said that Xi's letter showed the importance that the Party and the central government attach to the forum and demonstrated China's full commitment to advancing the cause of human rights.
China has joined hands with developing countries to help improve their human rights protection through development. For example, over the past eight years, China has put forward a series of projects under the Belt and Road Initiative and promoted the development of countries involved in the initiative by creating more than 300,000 jobs, Huang said.
He called on the international community to work together to safeguard the development interests and opportunities of developing countries and to enable their peoples to share the fruits and opportunities of development.
Vice-Foreign Minister Ma Zhaoxu said at the opening ceremony that, "Some Western countries have appointed themselves as so-called guardians of human rights and arbitrarily pointed fingers at the human rights situation in other countries, while ignoring and neglecting their own human rights problems."
Bouthaina Shaaban, special adviser to the Syrian presidency, said via video link that Western-style democracy cannot be the only type of democracy in the world, as there is no one-size-fits-all model.
"Many countries in the world have their own democracy based on their own history and the needs of their own people," she said.