Life Is the Most Valued in the Pandemic Prevention and Control
SSHRF Portal,December 08, 2021

Adjust font size: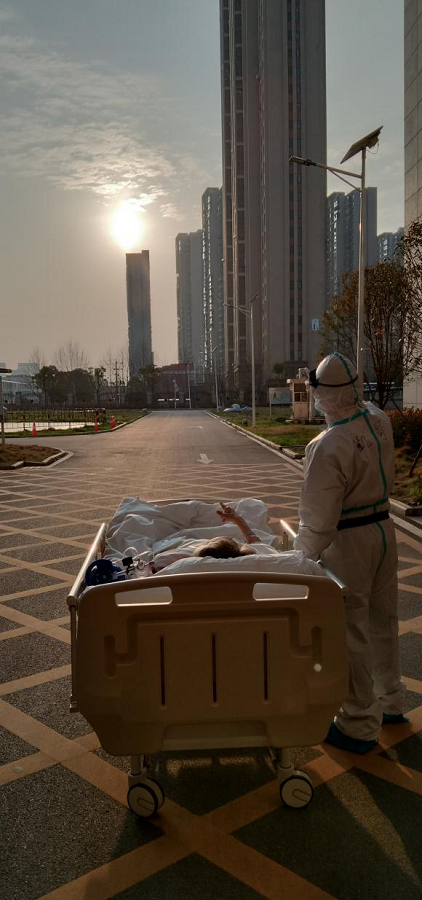 The photo shows Liu Xin, an 87-year-old patient suffering from severe COVID-19 symptoms, enjoying sunset with a doctor in March, 2020. Liu Xin was fully recovered after a month. (Gan Junchao)
Since the beginning of 2020, at the height of the COVID-19 pandemic, China is committed to putting people and life first. China has provided free medical treatment to the infected and gone all out in saving every single life by prioritizing the life and health of the people.