Hajah Nor Hashimah Haji Muhammed Taib
china.org.cn,December 08, 2021

Adjust font size: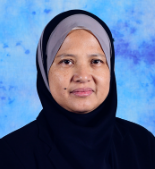 DAYANG HAJAH NOR HASHIMAH BINTI HAJI MOHAMMED TAIB
DEPUTY PERMANENT SECRETARYSECURITY, ENFORCEMENT AND LAW
Hajah Nor Hashimah Haji Muhammed Taib was appointed as Deputy Permanent Secretary (Security, Enforcement and Law) at the Prime Minister's Office on 2nd May 2020.Hajah Nor Hashimah began her career at the Attorney General's Chambers in 1992. Her experience covers, as a Deputy Public Prosecutor, prosecution of criminal cases; legal advisory services; litigation, which includes alternative dispute resolution; preparation and negotiations of legal documents and instruments such as contracts and Memorandums of Understanding (MoUs); as well as preparation of draft legislation. Her areas of expertise include Islamic Banking and Finance; International Law; International Trade Law; Intellectual Property Law; and Commercial Law. She has experience in negotiations of international agreements such as Free Trade Agreements, both bilateral and multilateral. From 2011 to 2020, she was a Council Member to the Law Society of Brunei Darussalam as nominated by the Attorney General. In addition to the Bachelor of Laws - LLB (Hons) and her professional qualification as Barrister-at-law, Hajah Nor Hashimah also has Postgraduate Diploma in Guaman Syarie' and the Fiqh Muamalat Professional Programme.