Joseph Olivier MENDO'O
china.org.cn,December 08, 2021

Adjust font size: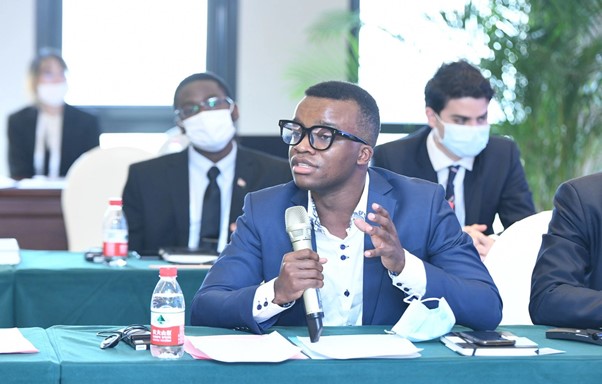 Joseph Olivier Mendo'o (Cameroon) is a PhD candidate at Peking University School of International Studies. He is a Research Assistant to the Peking University Center for African Studies, the President of the Peking University African Students Association (PUASA), the Co-founder of the China-Africa Youth Federation (CAYF), and the Head Delegation of the African youth in China. He served as the African Youth head delegation for the China-Africa Youth Festival 2020 and 2021 (FOCAC) organized by the Chinese Ministry of Foreign Affairs, he headed the African youth for the UN Youth Forum in the middle East 2019 (UAE-Pakistan), for the International Youth summit at the Japanese Parliament (Tokyo 2018), for the International Youth Forum on South-South cooperation in Pakistan 2017 (Islamabad), as well as salons and round tables exchanges organised by local officials at the Great Hall of people and the CPPCC (2017-2018-2020). He also often appears on CCTV news and CGTN to share his insights on ongoing trends in China-Africa relations.