WANG Hongsheng
china.org.cn,December 08, 2021

Adjust font size: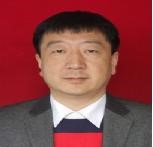 Wang Hongsheng, male, of Han nationality, born in November 1970, is a member of the China Foundation for Human Rights Development.
Since July 1994, he has worked in North China Electric Power University. He has served as a teacher of the sports department, director of the Office of Industry Group, director of the Office of Training College, director of the Office of Academy of Modern Electric Power Research , director of the Industry Management Office, vice president of the Institute of Science and Technology, and director of National University Science Park.