Shibadong village on the road to prosperity
People's Daily,December 08, 2021

Adjust font size: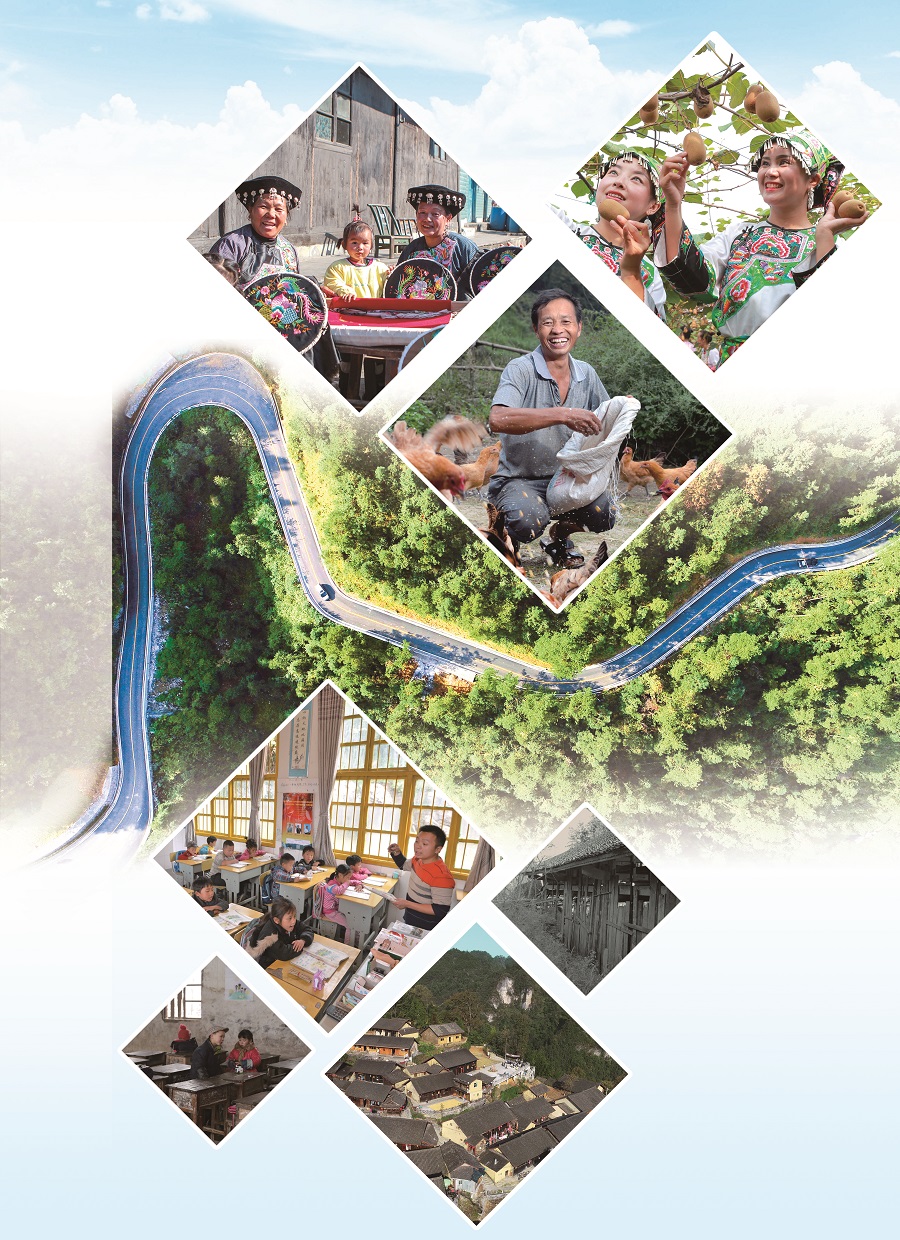 During his visit and inspection to the Shibadong village on Nov. 3, 2013, General Secretary Xi Jinping put forward the concept of targeted poverty alleviation for the first time. The annual per capita income for the once poverty-stricken people of Shibadong village increased from 1,668 yuan in 2013 to 18,369 yuan in 2020. While the collective income of the village increased from zero to over 2 million yuan in 2020. Shibadong village is a shining example of the successful practice of targeted poverty alleviation.
Photo1: Women from Shibadong village do Miao embroidery in front of their houses.
Photo2: Shibadong villagers joyfully collect kiwi fruit.
Photo3: A Shibadong villager, Shi Guan, has been lifted out of poverty through chicken and cow breeding and enjoys a decent life now.
Photo4: Cars run on Shibadong freeway embraced by green trees.
Photo5: Shibadong Elementary School after renovation: a spacious and bright classroom
Photo6: Shibadong Elementary School before renovation
Photo7: Shibadong rural housing before renovation
Photo8: New rural housing of Shibadong: organized and beautiful