UNDP report: China now in high human development category
China.org.cn by Bai Yunzhi,December 10, 2019

Adjust font size: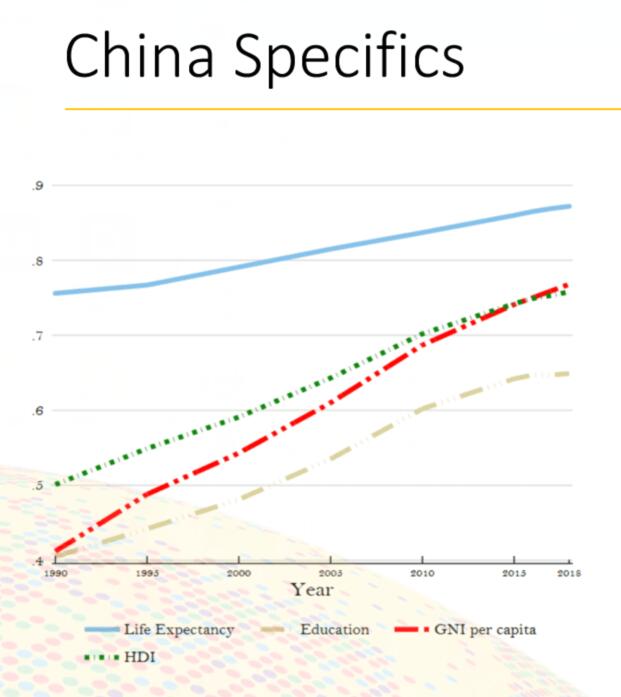 China's Human Development Index (HDI) rose dramatically from 0.501 to 0.758 between 1990 and 2018, putting the country in the high human development category, according to the 2019 Human Development Report (HDR)released on Monday.
Conducted by the United Nations Development Programme (UNDP), this year's HDR was entitled "Beyond income, beyond averages, beyond today: inequalities in human development in the 21st Century".
"China's development progress over the last three decades has been remarkable," said Beate Trankmann, UNDP Resident Representative in China. "Since HDI was introduced in 1990, China is the only country in the world which has moved from the low development group to high development category," she added.
According to the report, China's life expectancy at birth has increased from 69 years in 1990 to 76 years in 2018. Its expected years of schooling have increased from 8.8 years to 13.9. Meanwhile, GNI per capita also increased from US$1,530 to US$16,127 (based on 2011 PPP).
The report states that China leads the world in installed bandwidth, and East Asia is projected to share with North America about 70 percent of the global economic benefits tied to artificial intelligence by 2030.
According to the report, China has a Gender Inequality Index (GII) value of 0.163, ranking 39th out of 162 countries in the 2018 index. In China, 24.9% of parliamentary seats are held by women, slightly higher compared to 24% for the world. In addition, 75.4% of adult women have reached at least a secondary level of education compared to 83.0% of their male counterparts.
The report recommends policies that look at but also go beyond income, including through investments in young children's learning, health and nutrition. Such investments must continue through a person's life, when they are in the labour market and after.