Drawing the roadmap for rural vitalization
P.china.org.cn,March 10, 2018

Adjust font size: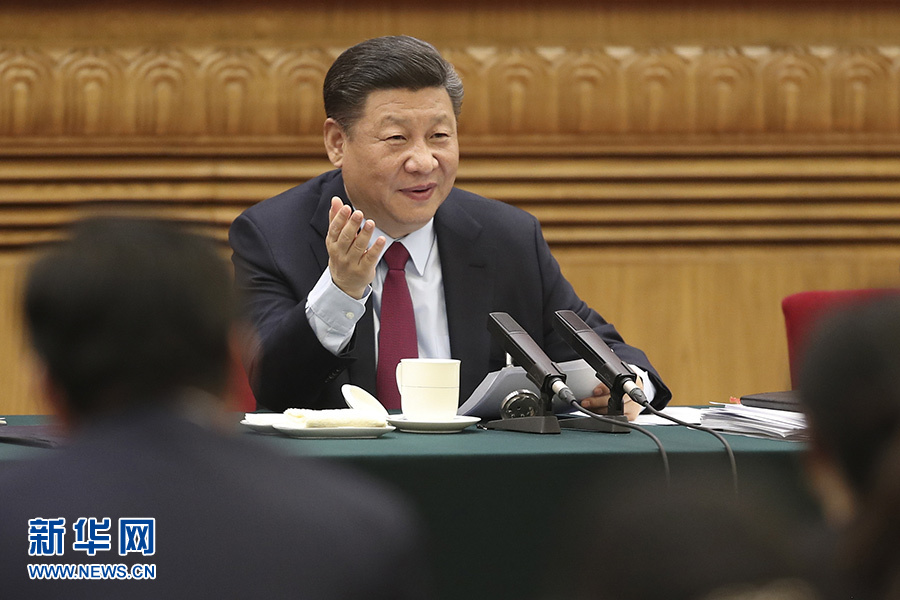 President Xi Jinping, who is also general secretary of the Communist Party of China Central Committee, speaks with deputies to the National People's Congress from Shandong province at a panel discussion on Thursday in Beijing. [Photo/Xinhua]

Chinese President Xi Jinping said Thursday the rural vitalization strategy is the leading agenda for government work on agriculture, rural areas, and rural residents.
The quality of a moderately prosperous society and socialist modernization is determined by agricultural competitiveness, rural environment, and rural incomes, said Xi, also general secretary of the Communist Party of China Central Committee and chairman of the Central Military Commission.
As China has developed, its agriculture, rural areas and living standards of rural residents have constantly been improving. The gap between urban and rural incomes is decreasing. The poverty reduction campaign has achieved tremendous results, helping a vast majority of rural people emerge from absolute poverty.
Additionally, rural infrastructure has been gradually updated, basic social services have improved and the integrated development of rural and urban areas has taken initial shape.
Shift to quality-oriented agricultural production
Zheng Fengtian, a professor with the School of Agricultural Economics and Rural Development at Renmin University of China, said that for decades China's agricultural production has been quantity-oriented. The country's annual agricultural statistical indicators are mainly based on grain yields, and high-quality agricultural products are scarce.
"To improve the quality of China's agricultural products and meet the upgraded demands of an increasing number of consumers, the entire industrial chain needs to be reshaped from the bottom up," Zheng said.