Tourism offers Fengshou Village a better harvest
p.china.org.cn,January 18, 2018

Adjust font size: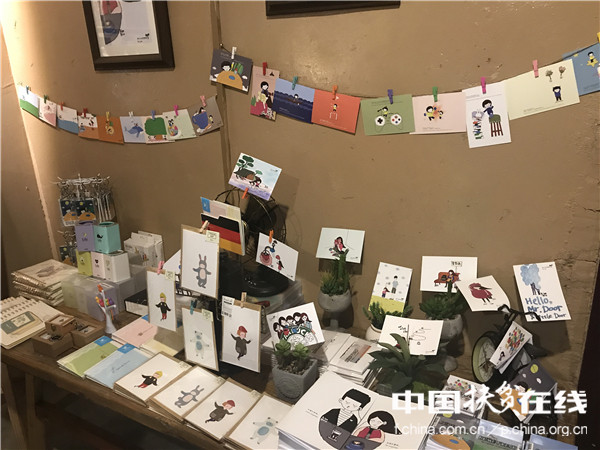 Besides drinks, other goods are also sold in the coffee house. [Photo by Yang Xiaoxiao]
To date Fengshou Village has exchanged 100 hectares of farmland, 120 hectares of forest land and 35 houses for shares. With 7.85 million yuan (U.S. $1.2 million) in bank finance, the village works with 8 companies, 3 cooperatives and 2 agricultural giants. 489 households, including 116 impoverished ones, are involved in their business activities. Among the village's general income of 790,000 yuan (U.S. $120,000), 464,000 yuan (U.S. $70,000) are distributed to impoverished households as dividends. Wu Xiangqin, party secretary of the village, says, "We hope that the impoverished can also find opportunities for work." Fengshou now has 57 households active in tourism, feeding 2,000 people and providing accommodation for 400 every day. With an annual tourist visit of 20,000, the village has offered jobs to 300 people at 1,600 yuan (U.S. $240) per month.