Cows help farmers in Haiyuan County escape poverty
p.china.org.cn,December 21, 2017

Adjust font size: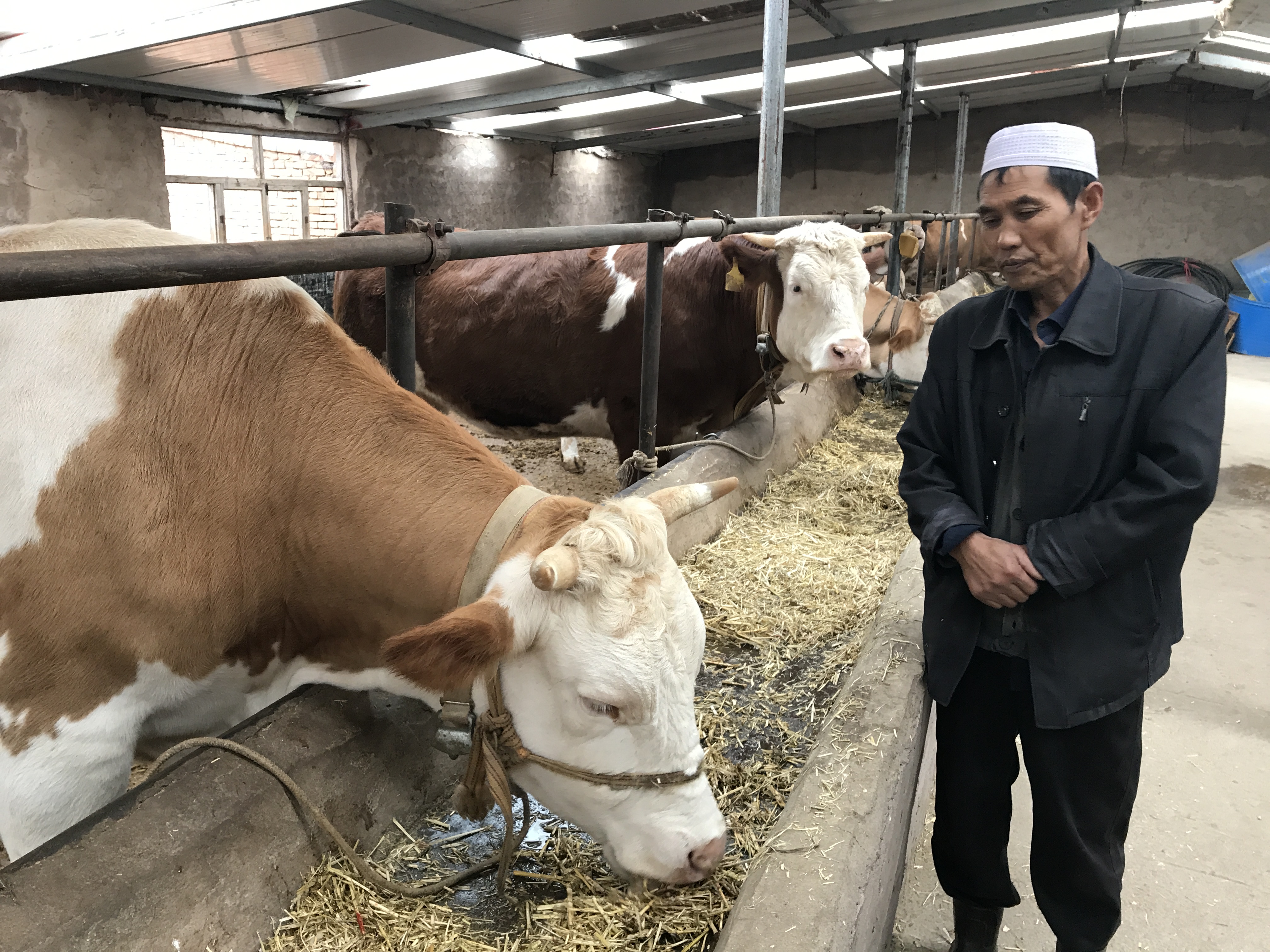 Tian and his "queen cow" [Photo by Yang Xiaoxiao]
According to Tian, villagers in Xuping depended on cattle breeding for generations; but because of the high costs involved, they weren't able to earn much.
"The cattle we raised were all local, and calves could only be sold when they reached two years of age. Now, they have been gradually replaced by Simmentals from CR. And over 100 of the 496 households have completed the shift," said Tian.
Since establishing partnership with Haiyuan in 2012, CR is building the county into a high-grade beef cattle production base in west China.
With the innovative model of "base + cooperative + farmers," CR achieved a win-win outcome for itself and farmers. As part of this model, Haiyuan China Resources Agriculture brought in Simmentals and built the "CR fertile-cow bank". By issuing an interest-free loan, it sold the cows to impoverished households on credit, through specialized cooperative. Each household could raise 3–5 cows with government subsidies. Female calves will be kept by farmers for breeding while males, at the age of one, sold back to the company to repay the loan. This model not only eases the financial burden and market risk for farmers, but also provides CR with high-quality beef cattle.