Picturesque chrysanthemums fuel agriculture and tourism in Hunan's Futang village
China.org.cn by Wang Yafang, March 29, 2023

Adjust font size: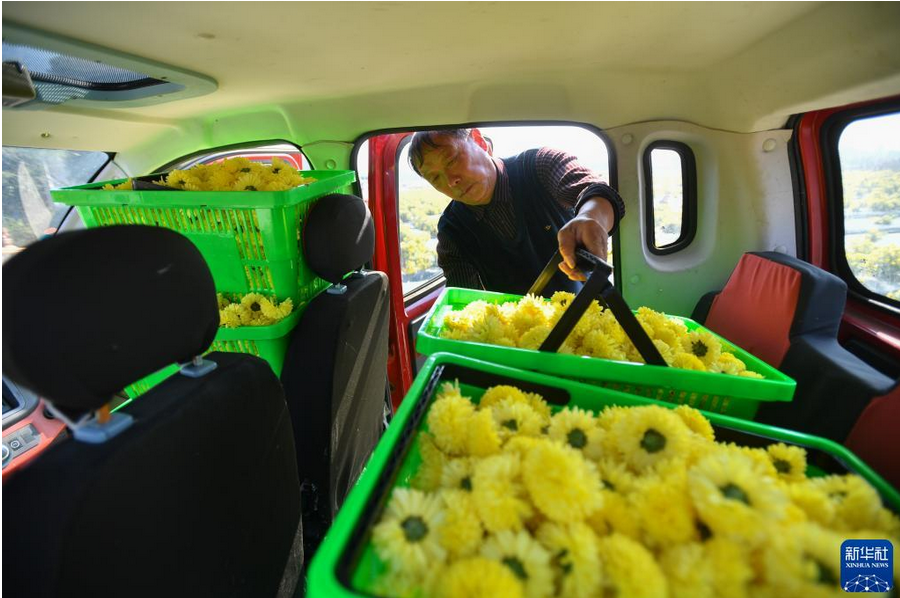 A farmerloads baskets of freshly harvestedroyal chrysanthemums into the cab of atruck inFutang village, Jinggang town,Wangcheng district, Changshacity, Hunan province.(Xinhua/ChenZeguo)
In recent years, Futang village, Jinggang town, Wangcheng district, Changsha city, Hunan province, has been developing its royal chrysanthemum industry. The endeavor takes advantage of local soil and climatic conditions and has led to the production of high-value processed products in addition to edible and ornamental flowers. An output model involving"farmers + a cooperative + enterprises"has been implemented and an industrial chain featuring cultivation, sightseeing, processing, and sales has been taking shape, promoting integrated agricultural and tourism-oriented development and boosting residents'incomes.