Textile industry promotes prosperity in Hebei's Shenze county
p.china.org.cn by Pang Jie,February 04, 2021

Adjust font size: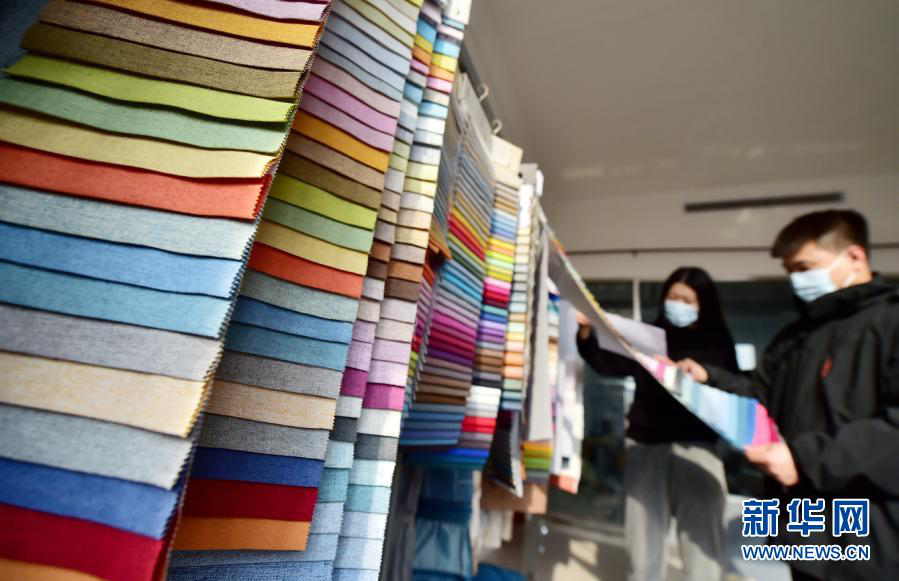 Designers examine fabric samples at a textile factory in Xiaobao village, Baizhuang town, Shenze county, Shijiazhuang city, Hebei province. (Xinhua/Zhang Xiaofeng)

In recent years, Xiaobao village has been actively engaging in the traditional textile industry that exists in Shenze county, Shijiazhuang city, Hebei province, and has gradually become a well-known production base, which has led to more employment opportunities for its residents. The people here have become involved work across a value chain that includes raw materials production, fabrication, storage, sales, logistics, and express delivery and have been enjoying greater prosperity than they experienced in the past.
Xiaobao's textile firms have been selling their products both online and offline since the COVID-19 pandemic emerged in order to ease the impact of the outbreak and to continue making it possible for the people who live in the area to increase their incomes.