Relocated citizens in Guizhou emerge from poverty by selling skillful crochet creations
p.china.org.cn by Pang Jie,February 02, 2021

Adjust font size: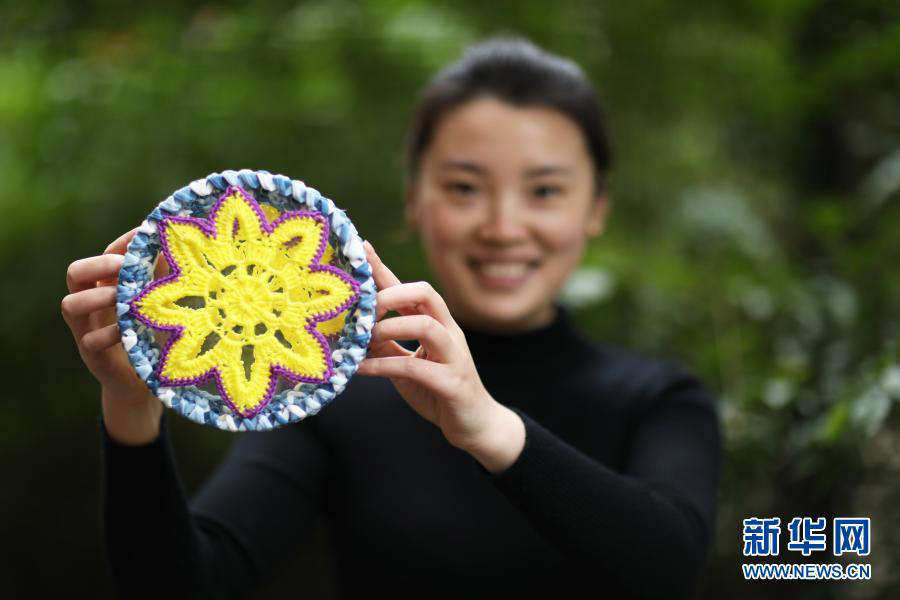 A young woman displays a finished crocheted piece at the Kangqiao community in Changqi township, Chishui city, Guizhou province.
(Xinhua/Wang Changyu)
In recent years, the government of Changqi township, Chishui city, Guizhou province has been providing free crocheting and embroidery training for impoverished people and left-behind women who have relocated to resettlement communities in its borders in order to help solidify the poverty reduction achievements that have been made in the area. Participants make shoes, socks, hats, tea set coverings, and other creations and sell them online and offline. About 100 people who have relocated to Changqi's resettlement communities have been able to escape from poverty and increase their incomes by becoming involved with the project.