Guizhou couple's rapeseed oil business propels them out of poverty
p.china.org.cn by Huang Sicheng,January 29, 2021

Adjust font size: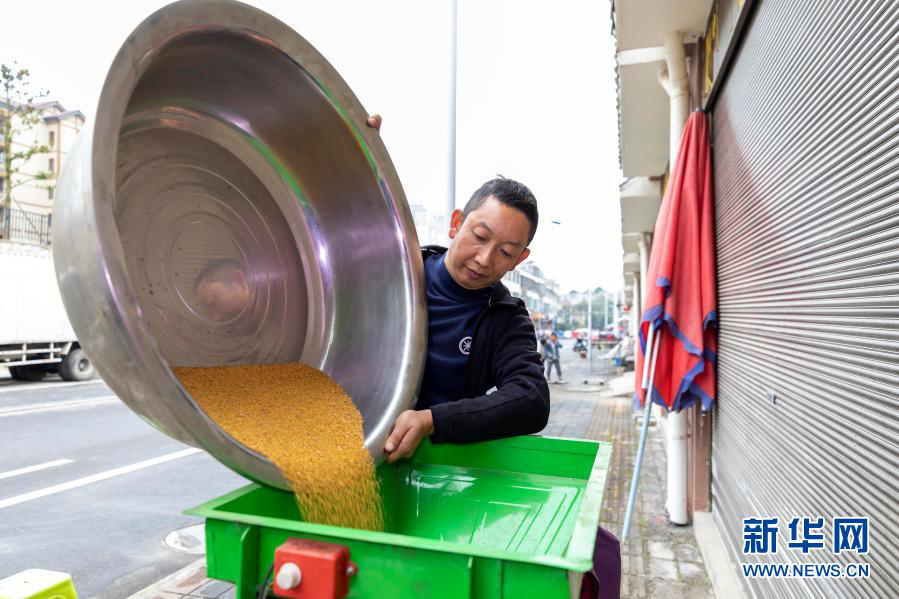 Yang Yongkui pours rapeseed into a winnower. (Xinhua/Fan Hui)

Qianxi county, Bijie city, Guizhou province, married couple Yang Yong kui and Zheng Yunhui lived on a very limited budget in the administrative area's remote Baoshi village until they had the opportunity to relocate to a resettlement site in Wenfeng sub-district, known as the Tashan community, in July 2019. They applied for and received a 100,000-yuan (US$15,470) loan shortly after they moved and used it to establish a rapeseed oil extraction facility that September. Yang and Zheng produce products with seed that they purchase from farmers in nearby villages and target the local market. Their business currently generates about 6,000 yuan (US$928) of revenue per month, and they lead significantly better lives than they did before they came to Tashan.