Ganoderma lucidum cooperative established by brothers assists villagers in their hometown
p.china.org.cn by Ye Kai,January 22, 2021

Adjust font size: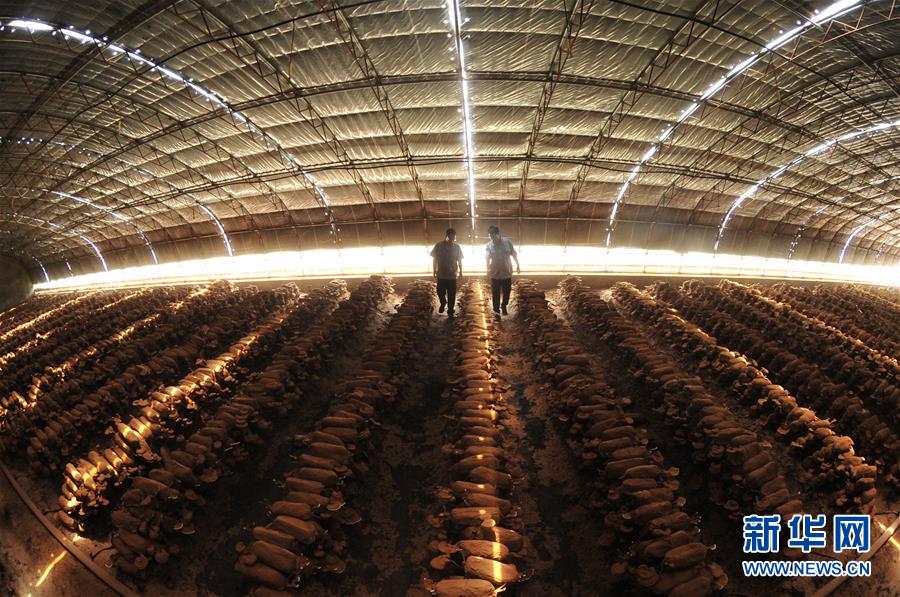 Han Zinan (left) and Han Ziye (right) inspect Ganoderma lucidum mushrooms in a grow shed. (Xinhua/Mu Yu)
In 2014, Duanjiawu village, Chuan town, Renqiu city, Hebei province native Han Ziye noticed the demand that exists for Ganoderma lucidum mushrooms and thought it would be a good idea to engage in the industry. He discussed the idea with Han Zinan, his brother who is slightly older than him, and he agreed with his proposal. The two Generation Y siblings soon resigned from the jobs that they had been working at outside of their hometown, returned to Duanjiawu, and began growing the mushrooms.
The Han brothers established a collective that specializes in Ganoderma lucidum cultivation, research and development, and marketing in 2015, known as the Xuanpu Ganoderma Lucidum Cultivation Cooperative. The association focuses on providing a variety of quality products, such as spore powder, tablets, and bonsai mushrooms, and has steadily expanded over the last few years. E-commerce has made it possible for consumers in more than 10 of China's provincial-level administrative divisions to purchase Xuanpu's products. The organization employs more than 100 villagers, and its annual output value exceeds 10 million yuan (US$1.53 million) at present. The Han brothers intend to integrate tourism into their operation and are currently pursuing agritourism projects.
"Returning to my hometown in order to start a business and contribute to the community gives meaning to my life," Han Ziye explained recently.