Ethnic cultural resort in Guizhou province help increase villagers' incomes
p.china.org.cn by Ye Kai,January 19, 2021

Adjust font size: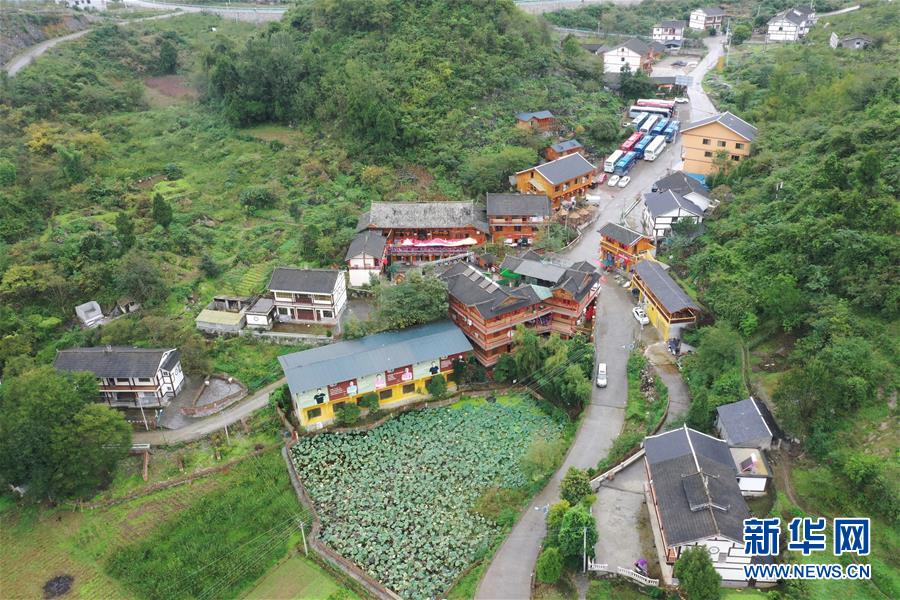 Shangu Renjia, an ethnic cultural resort in Pingzheng Gelao Autonomous Township, Bozhou district, Zunyi city, Guizhou province (Xinhua/Yang Ying)
In 2009, Pingzheng Gelao Autonomous Township, Zunyi city, Guizhou province resident Li Yueya opened a rice noodle restaurant with his wife after being laid off from his job. The couple built up some savings and eventually established a resort, known as Shangu Renjia (Mountain Resort), that incorporates elements of ethnic Gelao culture, farming culture, and "red culture" – a term for Chinese patriotic culture. A series of original stage dramas with titles such as "Mountain Love, " "Gelao Story," and "Farewell to the Red Army" were created with the help of cultural experts familiar with the Gelao ethnic group and its customs and traditions and are performed at the resort more than 200 times a year, which has led to it becoming well-known in northern Guizhou province.
Eleven years of hard work have resulted in Shangu Renjia growing from a 40-sq m restaurant into the 1.33-ha cultural resort that exists today. Li has also pursued endeavors such as pig farming and agro-processing in order to help more villagers in the area increase their incomes.