High-altitude road drives poverty reduction in Sichuan province
p.china.org.cn by Ye Kai,December 15, 2020

Adjust font size: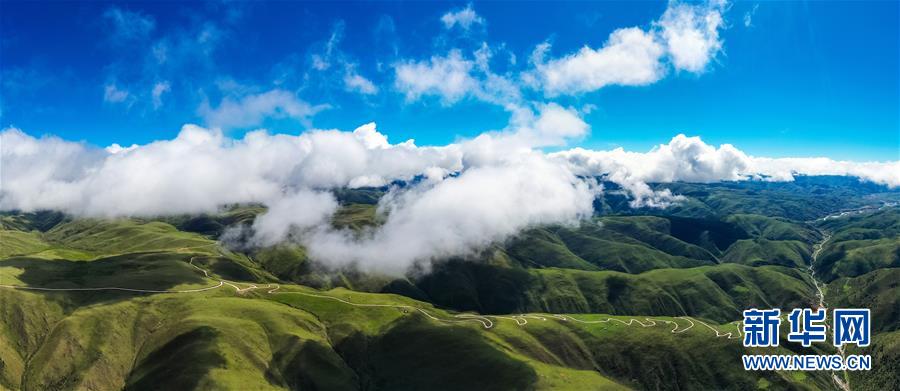 A view of "Shangnan sky road" (Xinhua/Shen Bohan)
The new, 34-km-long "Shangnan sky road" that runs through Zamtang county, Aba Tibetan and Qiang Autonomous Prefecture, Sichuan province at an altitude of up to 4,200 m has been completed which cost approximately 50 million yuan (US$7.32 million).
The thoroughfare forms a loop that connects townships in Zamtang and directly improves work, transit, and labor conditions for 2,000 people. The magnificent scenery and open blue skies that can be enjoyed by the motorists who travel on the route also promote tourism in the local area.
China's Ministry of Transport has invested 1.62 billion yuan (US$237.82 million) in a total of 127 projects in Zamtang since 2009 in order to address the transportation difficulties and poor logistics that the county has suffered from and promote vigorous, targeted poverty reduction. The undertakings have improved the living and working environment in the area and stimulated economic development.