Speech of Marielza Oliveira, FAO Representative ad interim in the People's Republic of China (Full Text)
p.china.org.cn,December 03, 2020

Adjust font size: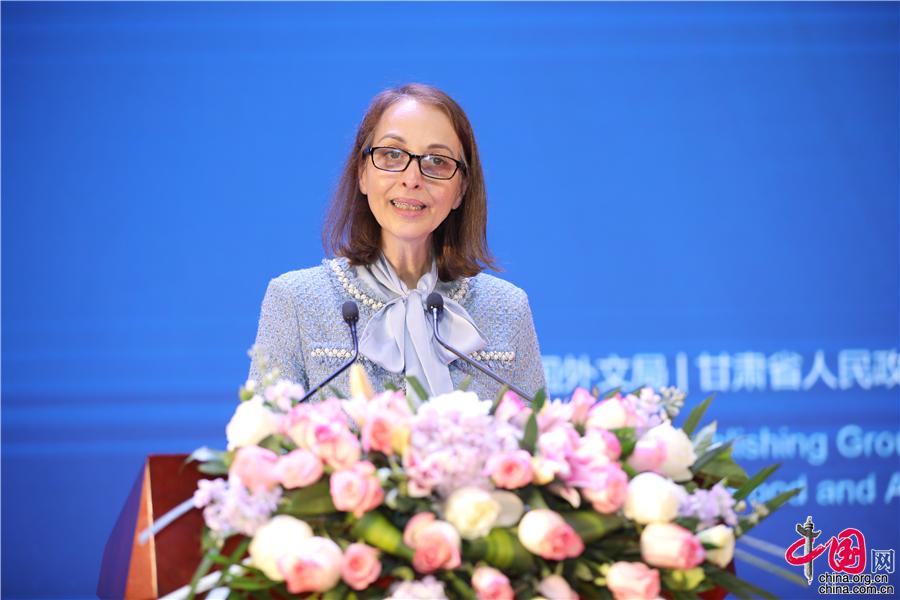 Dr. Marielza Oliveira, FAO Representative ad interim in the People's Republic of China

Distinguished participants, experts, colleagues, friends,
Ladies and Gentlemen,
It is a great delight for me to close the 2020 International Seminar on Global Poverty Reduction Partnerships.
First of all, on behalf of FAO and on my own behalf, I would like to extend the warmest congratulation to all the colleagues from co-host organizations, for successfully organizing such an important seminar today, as well as the greatest gratitude to all the speakers and participants from our partner organizations, for sharing your visions in strengthening global poverty reduction partnerships.
As an institutional conference co-hosted by the International Poverty Reduction Center in China (IPRCC), the China Internet Information Center (CIIC), and the three Rome-Based Agencies (RBAs) – FAO, IFAD, and WFP, the Seminar for the first time after three consecutive years, combined both offline and online modalities to enable knowledge exchange on empowering the rural poor amidst COVID-19.
The offline seminar could not be possible without the greatest support from the China International Publishing Group (CIPG), and the People's Government of Gansu Province.
Ladies and Gentlemen,
The COVID-19 pandemic has posed challenges for global poverty reduction. The World Bank estimates that 40 million to 60 million people will fall into extreme poverty (under $1.90/day) in 2020, compared to 2019.
However, the pandemic also provides untapped opportunities by making the crucial role of partnerships more evident, as no one can fight the pandemic and poverty alone.
To address the challenges, we must strength poverty reduction partnerships by embracing the digital transformation that are changing the food systems, agriculture sector and the rural areas.
Future of agriculture and food systems is technology-intensive, which requires transformation and upgrading of current system to a more innovative and smart platform not only serving the urban but also rural areas.
"Embracing the digital era and narrowing the digital divide" in favor of smallholder farmers is at the heart of FAO's mandate, which is particularly prioritized by our Director-General Mr. Qu Dongyu.
Ladies and Gentlemen,
Digital innovation has been playing an important role amidst the pandemic: digital innovation applications have participated in all aspects of daily life, and positively promoted poverty reduction and global development.
This Seminar strengthened the exchange and sharing of cutting-edge digital innovation practices which have provided solid foundation to lift the impoverished rural poor who have been influenced by the pandemic out of poverty.
The Seminar also for the first time presented one e-commerce livestreaming, which devoted to the sale of poverty alleviation-oriented products, thanks to Alibaba Group. Providing high-quality agricultural products to consumers in China and other countries at favorable prices promoted poverty alleviation through consumption. Longnan City is a good example of poverty reduction through e-commerce.
In future we shall continuously share best practices of using scientific and technological innovation and internet technology to reduce poverty, including the "Longnan model", as well as other innovative models demonstrated in the cases announced today as the first compilation of the second call of Global Solicitation on Best Poverty Reduction Practices.
Ladies and Gentlemen,
To proactively and sustainably address the socio-economic impacts of the pandemic in the world, FAO launched the comprehensive and holistic COVID-19 Response and Recovery Programme.
Under the seven priority areas, we see great potentials for collaboration between FAO and all partners, in the cause of fighting against epidemic, hunger, poverty and achieving food and nutrition security and sustainable development.
With Hand-in-Hand, together we can achieve the UN 2030 Sustainable Development Goals (SDGs) with international solidarity, especially for SDG 1 (No Poverty), 2 (Zero Hunger) and 17 (Partnerships for the Goals)!
To conclude, I would like to thank all of you again for contributing your efforts in strengthening the global poverty reduction partnerships. I look forward to our next seminar in 2021, and hope by then we can all meet face to face.
Good night to friends in China and Asia-Pacific region, and Good day to friends in other parts of the world!