Zinc-enriched potatoes help farmers increase income in Gansu province
p.china.org.cn by Sun Fang,November 24, 2020

Adjust font size: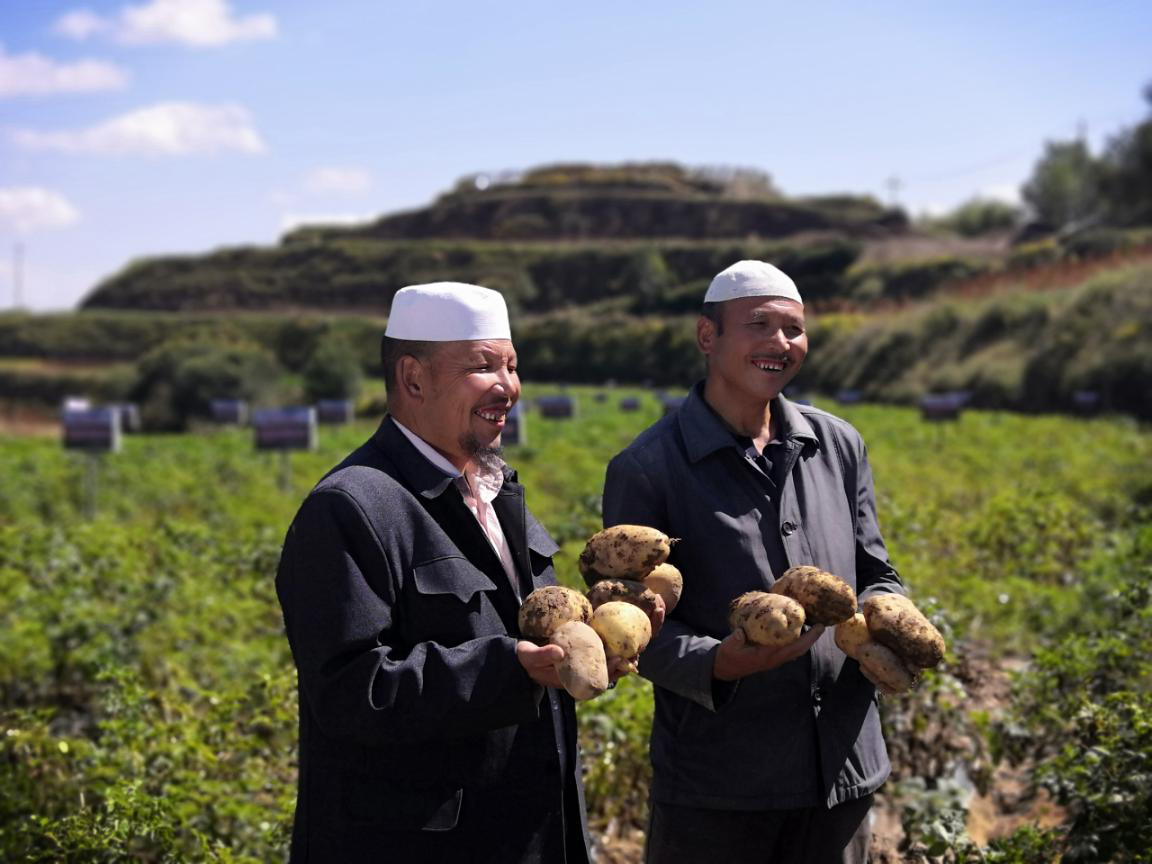 Local farmers show zinc-enriched potatoes. (Photo courtesy of WFP)

Located in arid and semi-arid region in Gansu province, Anding district of Dingxi city and Dongxiang county were both stricken by poverty. By the end of 2018, the poverty rate in Anding and Dongxiang was 9.14 percent and 16.39 percent.
To explore a sustainable method of improving the livelihoods of farmers and addressing the issue of zinc deficiency in these areas, World Food Programme (WFP) started a project supporting smallholder farmers to grow zinc-enriched potatoes from 2019.
The project built and promoted novel and green cultivation systems for zinc-enriched potatoes and this provided the smallholder farmers an opportunity to increase their income. It also improves the nutritional status of rural farmers by increasing the supply of Zinc in the daily life of farmers. In addition, the project helps to enhance the capacity of smallholder farmers to use water efficiently, reduce farmland pollution and enhance resilience for climate change.
Gansu's last eight poverty-stricken counties had been removed from the poverty list, and the province now sees all of its 75 impoverished counties out of poverty, the provincial government announced last Saturday.