Longnan city, Gansu province achieves green growth
p.china.org.cn by Pang Jie and Sun Fang,November 20, 2020

Adjust font size: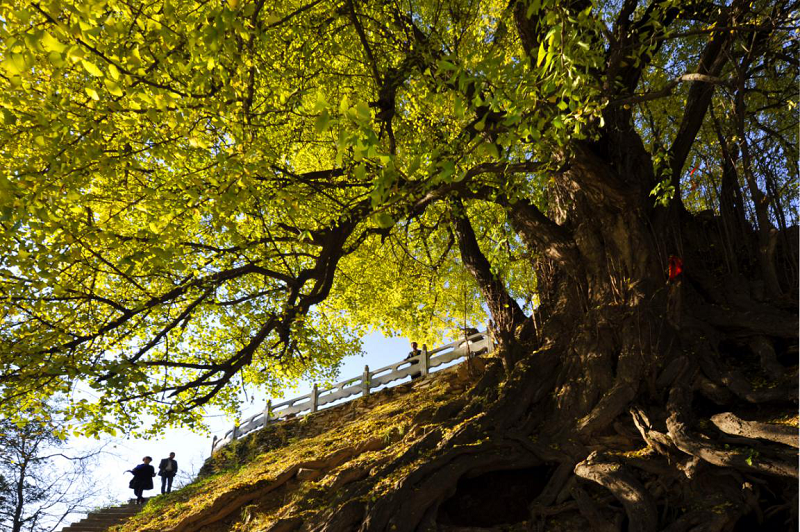 An ancient ginkgo tree in Yanjiaba village, Anmenkou town, Kangxian county, Longnan city, Gansu province (Photo by Ran Chuangchang)
In recent years, the natural environment in Longnan city, Gansu province has experienced significant restoration and enhancement. Afforestation projects have been implemented on 34,667 ha of land, and 26,667 ha have been reforested; the city's forest coverage rate rose to 41.95 percent. The air quality has improved as well. In 2018, 294 days met standards, 91.6 percent of which were in the "excellent" range.
Longnan has sought to balance its environment with its economy and has, therefore, pursued green growth.The city has attracted 17.6 million visitors and brought in 9.24 billion yuan (US$1.4 billion) of comprehensive tourism income as of the end of 2018. The natural resources present in the administrative area have also made it possible for it to produce and process agricultural products, expand its alcohol industry, and develop its modern pharmaceutical industry and other advantageous industries. A number of organic agricultural brands have been created and have become gainful fruits of the green economic development that Longnan has engaged in.