Agricultural base transforms lives in Hebei province
p.china.org.cn by Liu Yizhou,September 28, 2020

Adjust font size:

From waking up early in the morning and sleeping late at night, laboring in the soil, being at the mercy of the elements, dealing with pervasive poverty and other difficulties, and attempting to maintain one's livelihood amidst possible drought and flooding to engaging in new types of work, leaving poverty behind, embarking on the road to prosperity, and enjoying the better days that are beginning to emerge...

Chen Xiuping and Li Hongge are two residents of Longhua county in Chengde city, Hebei province, who are in their 60s and have experienced the above transformation. Chen works in a new hydroponic greenhouse, and Li is an expert organic rice farmer who grows the crop on a trial plot. Tianjin municipality has supported a project that has made it possible for the two to become involved with organic agriculture and gradually transform into prosperous, modern farmers.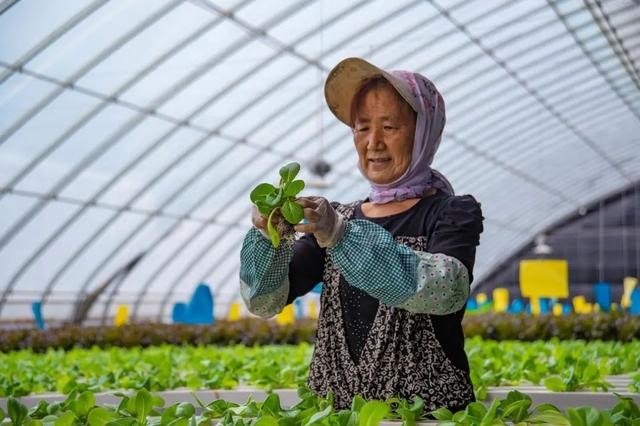 Achieving prosperity in a greenhouse
Chen Xiuping currently works just two km away from her home at the Tianjin Baili Seedling Longhua Vegetable Industrial Park, which Tianjin contributes to via a poverty reduction pairing program.
"I became employed here last year after I leased out some of my land [to the project]," the 63-year-old explained while planting vegetables in hydroponic seedbeds in a rapid and skillful manner with her colleagues in a bright greenhouse. "Our daily work is stable and not tiring. My family said that I am like an office employee with a salary and a stable schedule."
Most people from Longhua leave the area when they reach working age, which is a common phenomenon in impoverished locales. The county's remaining inhabitants are, therefore, relatively old and uneducated and often need to take care of children and senior citizens, which makes it harder for them to also work in other locations. Tianjin has provided vigorous support to the county via a poverty alleviation pairing program in order to help address the issue. The municipality has helped Longhua harness its natural environment and has introduced advanced technologies so it can pursue hydroponic vegetable cultivation in order to help its rural citizens increase their incomes.
"Tianjin-based officials have helped us reach a cooperative arrangement with Tianjin Baili Seedling Cultivation Co. Ltd.," General Manager of the Chengde Jincheng Weikang Agriculture Technology Company Chen Zhixiang remarked. "The mature, high-end cultivation and management technologies that the company has introduced have made it possible for us to engage in hydroponic vegetable cultivation in Longhua."
The Tianjin Baili Seedling Longhua Vegetable Industrial Park has helped Longhua's inhabitants increase their incomes in a comprehensive manner, which is the main purpose of providing poverty eradication-oriented industrial assistance, and has put special emphasis on impoverished people. A model involving "land leasing + dividend payments + salaries" was adopted, and more than 15.3 ha of land was leased from some of the county's residents at the rate of 12,000 yuan (US$1,762) per ha per year. Landowners receive higher lease payments as corn prices increase as well.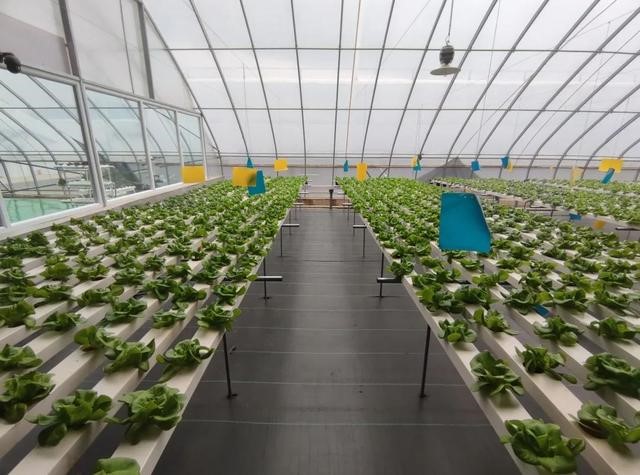 The industrial park uses 5% of the 8 million yuan (US$1.17 million) of industrial poverty alleviation funding that it receives from Tianjin for the purposes of issuing a minimum of 3,000 yuan (US$440) of dividends per year to impoverished households in addition to leasing land from them. People who are part of low-income and impoverished households are also prioritized when new employees are hired so that they can increase their incomes and become more prosperous.
"I can focus on my duties at the park and don't have to worry about the wind and rain," Chen Xiuping stated. "I earn about 30,000 yuan (US$4,404) of guaranteed income a year, which is several times higher than what is possible when I engage in regular agriculture, and do not have to worry about droughts and floods ruining harvests." The farmer is one of the 224 people who have benefited from the project. As a result 88 registered poverty-stricken families have been able to escape from poverty.
"We use automated equipment in our greenhouses as opposed to more traditional techniques in order to achieve a precise level of control," Chen Zhixiang explained. "In the past, five staff members may be required to manage one greenhouse, but now one person can manage five. Yield increases and quality improves in addition to the enhanced management efficiency that is achieved."
Replacing conventional land-based agriculture with hydroponic technology is one of the highlights of the poverty eradication project. Overall employment opportunities have increased despite the fact that management positions have decreased. Dozens of jobs have become available planting seedlings and picking vegetables as production has soared.
Chen Zhixiang has been receiving a lot of WeChat messages since he became involved with the project. He recently received one that stated: "Chen, how many heads of butter lettuce do you have today? We need some soon!" Demand for hydroponic vegetables exceeds supply; many customers are eager to buy them every day.
Lettuce varieties that are produced in Longhua, such as butter lettuce, lollo rossa, and oakleaf lettuce, are widely enjoyed in Shanghai, Guangzhou, and Hong Kong and are sold in these locations in addition to Beijing, Tianjin and Hebei. Some varieties are even exported to Malaysia, Singapore and other countries. The precise level of quality control that Tianjin Baili Seedling Cultivation Co. has achieved and the sales channels that it has established have made the supply actuality possible.
"We sell our hydroponic cabbage for an average of 3.5 yuan (US$0.51) per head," Chen Zhixiang mentioned with pride. "A box of six sells for 25 yuan (US$3.67) during the off season. Our cabbage has been served on tables in Hong Kong this year as well, where it sells for 12 to 15 yuan (US$1.76 to US$2.20) per head and 20 yuan (US$2.94) per head during the Spring Festival."
The people who work at the Tianjin Baili Seedling Longhua Vegetable Industrial Park have been encouraged by the positive developments that have occurred and have become more confident about the industry-oriented poverty relief assistance that Tianjin has been providing.
"The support from Tianjin will make it possible for us to build 20 more greenhouses this year and next, which will allow us to produce more than 20,000 heads of hydroponic cabbage per day," Chen Zhixiang continued. "The scale of our project has been increasing every year. We estimate that we will employ 260 rural citizens by 2021, which will make it possible for more people to steadily increase their incomes and escape from poverty without falling back into it."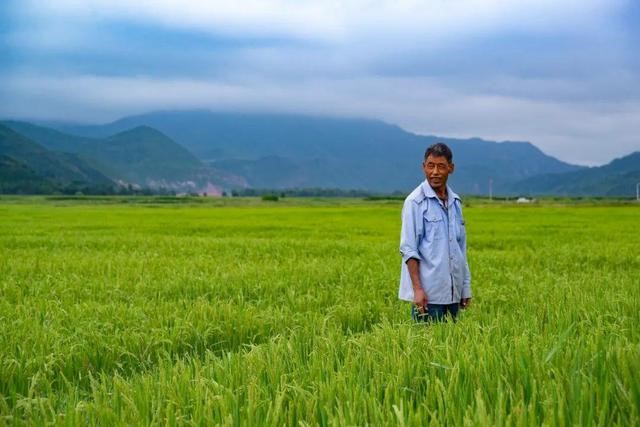 "Golden cultivars" grow in a valley.
"Although I am not young anymore, I can still till soil and grow rice!" Li Hongge exclaimed happily while standing in a paddy field in Wangoumen township, not far from his residence in Jindui village.
Situated at the foot of the Yanshan mountains near the south-flowing Luanhe river, Wangoumen is located in a fertile region that is suitable for rice cultivation.
Longhua Yougu Agriculture Technology Company (Yougu) established a cultivation base in Wangoumen, provides guidance to local farmers, and purchases the rice that is grown there, which has helped many people increase their incomes.
Confident about the potential of the Wangoumen poverty alleviation project, the Tianjin officials who are responsible for assisting Longhua in poverty reduction have been determined to help upgrade the enterprise and expand its scope. Yougu has received a total of 7 million yuan (US$1.03 million) of poverty reduction funds from Tianjin since 2018 and has mostly used them to expand its organic rice farms, construct processing plants, purchase processing equipment and agricultural machinery, and build farm roads and other infrastructure so that the company can rapidly expand its production scale, access a larger share of the national market, and make good profits in order to lay a solid foundation for implementation of poverty relief policies.
"Our company was under financial pressure before," Yougu Chairperson Liu Tao recounted. "Thankfully, Tianjin gave us a helping hand in time, which made it possible for us to solve our urgent problems and accelerate our development."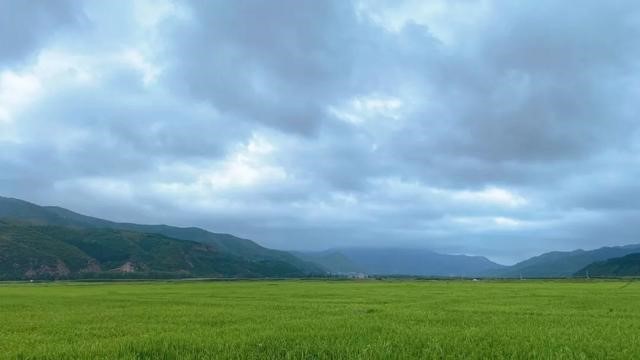 Yougu provides real benefits to Longhua's residents by leasing their land, creating jobs that they can perform in their spare time, purchasing fertilizer from them, issuing annual dividends to them, and introducing new technologies to them.
"My family has finally been able to save some money in the past two years, and we have become more motivated to engage in farm work," Li Hongge said happily. He also mentioned that they lease 0.46 ha of their land to Yougu for 8,000 yuan (US$1,174) a year and that he earns an additional 30,000-yuan (US$4,404) annual salary from the company.
"This variety is the delicious 'Golden Rice 919,'" Liu explained excitedly while pointing at a 6.66-ha trial plot. The farmers that work with Tianjin Baili Seedling Cultivation Co.'s Longhua branch have been happy that they have started growing well-known Xiaozhan Rice brand cultivars from Tianjin this year.
Liu Mingjie is a Tianjin official now serving deputy county chief in Longhua temporarily. He noted that Tianjin has provided assistance with online and offline marketing in addition to agricultural undertakings. The poverty alleviation exhibition and marketing center in the municipality's Jinnan district currently promotes the rice that Yougu produces, and it became incorporated into a special poverty reduction-oriented livestreaming and sales platform this year. The rice that is grown in Longhua's quiet valleys has reached a relatively broad market and can be found in schools, shopping malls, and communities in Tianjin.
More and more Chen Xiupings and Li Hongges are transforming from traditional farmers into new agriculturalists who understand modern cultivation techniques and technologies and are knowledgeable about management. They are becoming much more confident about their futures in addition to escaping from poverty and increasing their incomes.