Rural Shandong residents escape from poverty by producing straw-based handicrafts
p.china.org.cn by Ye Kai,September 01, 2020

Adjust font size: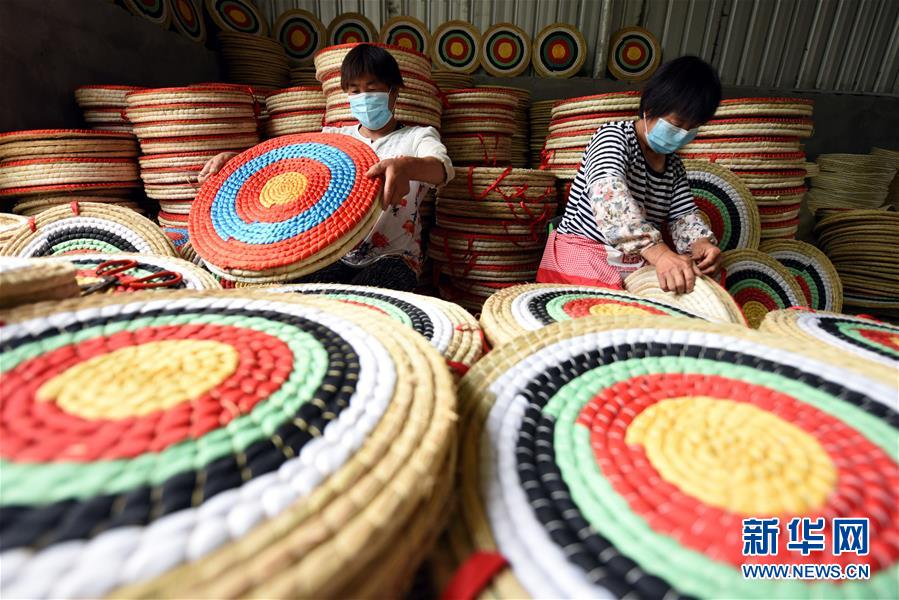 Members of the Sanqiang Straw-based Handicraft Cooperative work on filling an order in Tancheng county, Shandong province. [Xinhua/Fang Dehua]
Many residents of the villages in Tancheng county, Linyi city in southwest Shandong province have been busy making elaborate handicrafts out of dried and disinfected wheat straw. The undertaking makes it possible for them to increase their incomes and also reduces pollution in the area as a result of the decreased need for straw burning.
The Tancheng government has used some of its revenue to help incubate straw-based handicraft cooperatives in its borders in recent years. More than 70 of the cooperatives can currently be found in the county. Livestreaming platforms are used to promote and market the more than 1 million products that they produce per year. The endeavor has made it possible for approximately 10,000 residents living in 10 villages in Tancheng to increase their incomes.