Residents of China's impoverished 'cliff village' relocate in order to pursue better lives
p.china.org.cn by Zhang Weilan,August 27, 2020

Adjust font size:

Residents of deeply impoverished localities generally live lives full of toil and hardship as a result of factors such as limited infrastructure, rocky terrain and inconvenient transportation.

I recently traveled deep into Zhaojue county, Liangshan Yi autonomous prefecture, Sichuan province via a rocky, winding road that runs through theDaliangshan mountains. The ethnic Yi citizens that live in Liangshan constitute the largest Yi community in the country and account for more than half ofthe prefecture's total population of 5.21 million people.

Most peopleonly see pictures and videos of Sichuan's rugged,desolate mountain landscapes in the media and never experience them in person. In 2016, a newspaper published photos of 15 children climbing a patchwork of rattan ladders mounted to the side of an 800-m-high cliff in Zhaojue's Atuleer village in order to get to school, and the story attracted widespread attention. The public was shocked by the dangerous route that the students had to take every day and began referring to the hamlet as China's "cliff village."

I was touched by the Yi people living in Atuleer when I became aware of their situation and began thinking about their lives and the unique landscape in the region. The village has since become much more prosperous and can be seen as a microcosm of China's poverty alleviation efforts in destitute areas.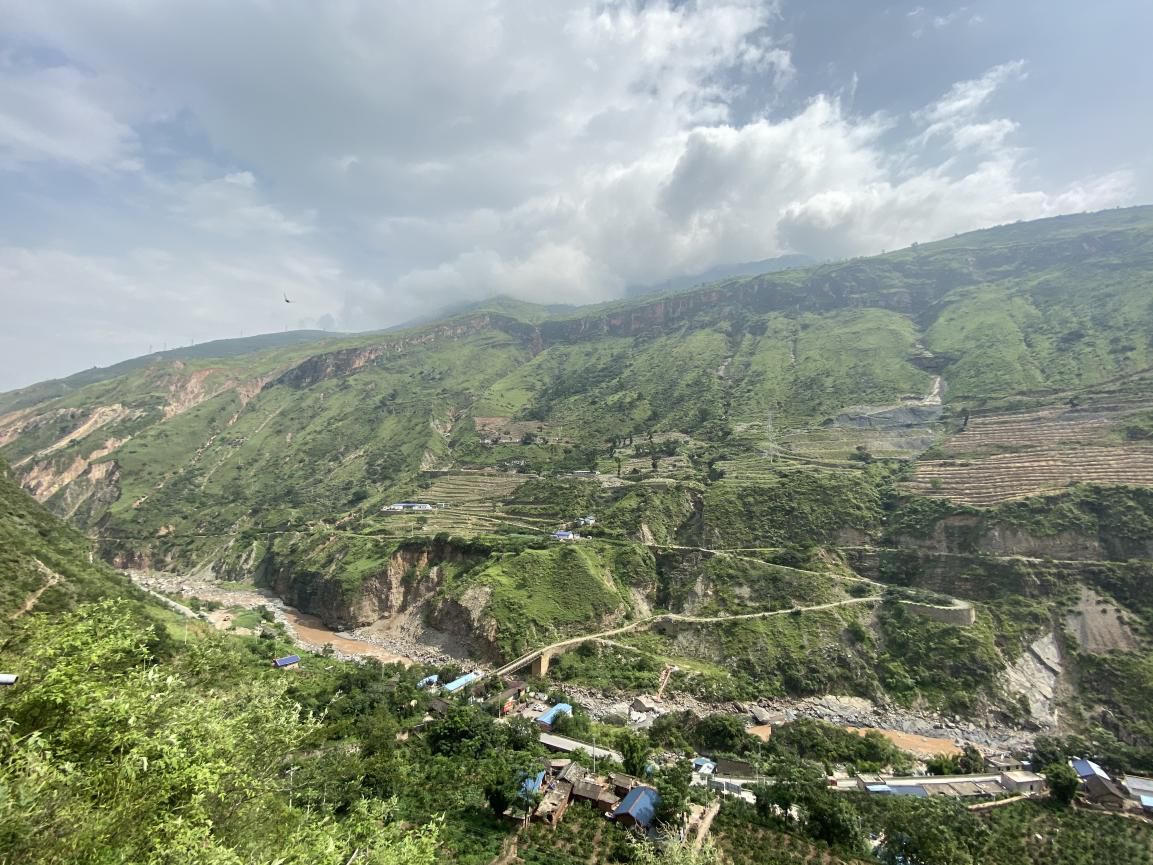 Zhaojue county's "cliff village" is located in southwestern China. The dangerous system of ladders that used to be mounted to the sides of a cliff in the hamlet attracted wide media attention in 2016. (Photo by Zhang Weilan/China.org.cn)
Embracing new lives in resettlement communities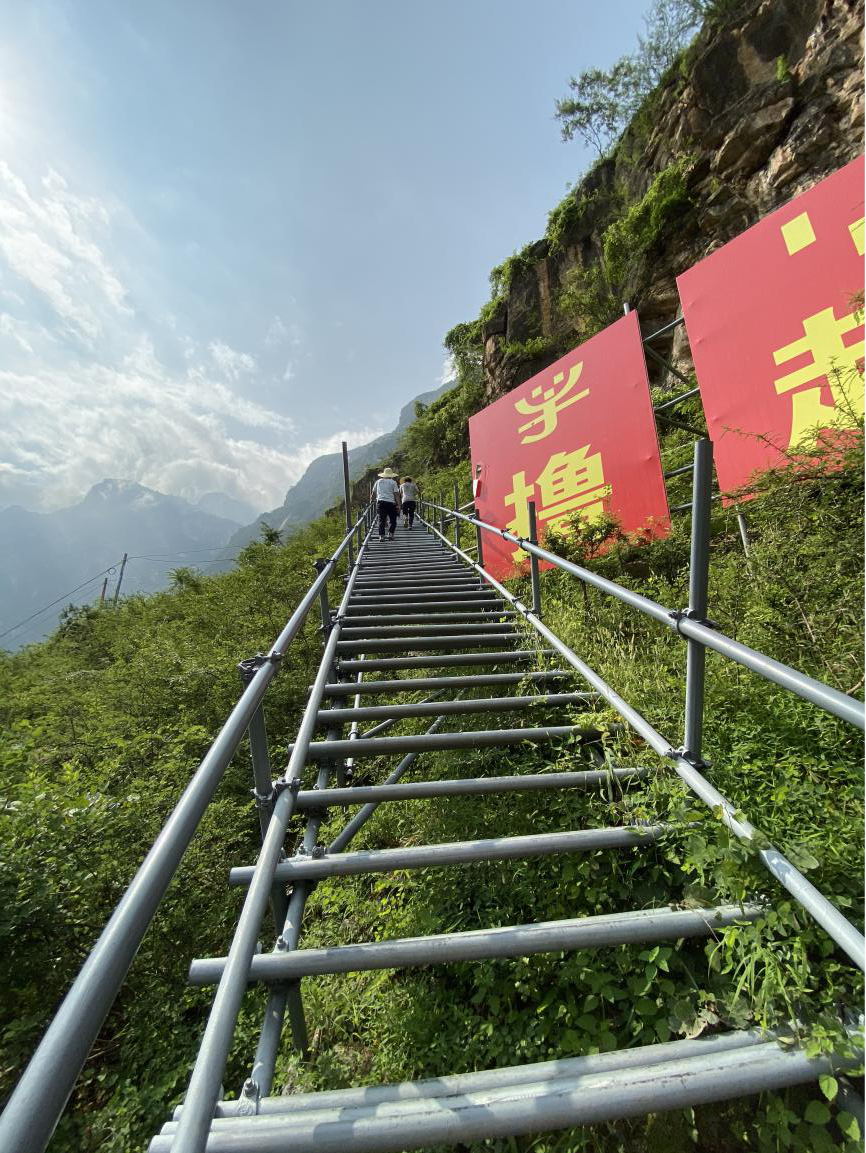 The Zhaojue and Liangshan governments constructed new staircases out of steel pipes in February 2017 in order to make it safer for people to ascend the cliffs in the area and to make locations that had been previously isolated more accessible. (Photo by Zhang Weilan/China.org.cn)
Atuleer native Mouse Wuha's social media followers often refer to him as "Aixiaoshu" ("uncle who likes to smile"). The optimistic 48-year-old is a member of what was one of the last impoverished families to relocate from the village to new homes in a resettlement community. He began running a shop near his residence and currently earns about2,000 yuan (US$289) per month.
"We help impoverished rural citizens renovate their dilapidated homes and people who live in inhospitable regions relocate to more prosperous areas as part of the national government's poverty eradication campaign," stated Pacha Youge, first Party secretary of Atuleer. "Our efforts have helped 84 of the village's families escape from poverty thus far."
Pacha climbed the dangerous ladder system that used to exist in Atuleer more than 400 times over the course of about five years. He discovered a long, narrow fissure running through some of the cliffs in the village in 2014, so the government decided to help the households that lived near it and in other unwelcoming areas relocate.
Atuleer native Jike Guzhe sold his cattle before he moved into his new home near the central county area and began working on adapting to his new life. It was not easy for the father of four to say goodbye to his traditional lifestyle and the residence that he had lived in for decades, however. He ultimately felt determined to move to the resettlement site with his wife and kids after feeling disillusioned with the harsh conditions that they had been living in, such as a lack of running water and electricity and cohabitation with livestock.
"It was like a dream," Jike recalled. "I have never seen the type of homes that are at the resettlement community in person before I left my village, and now my family lives in one. I have improved my cooking abilities by attending free training sessions in our area and have become a member of a local herb cooperative. My wife learned to embroider after we moved and found a job that pays about 160 yuan (US$23.15) per day."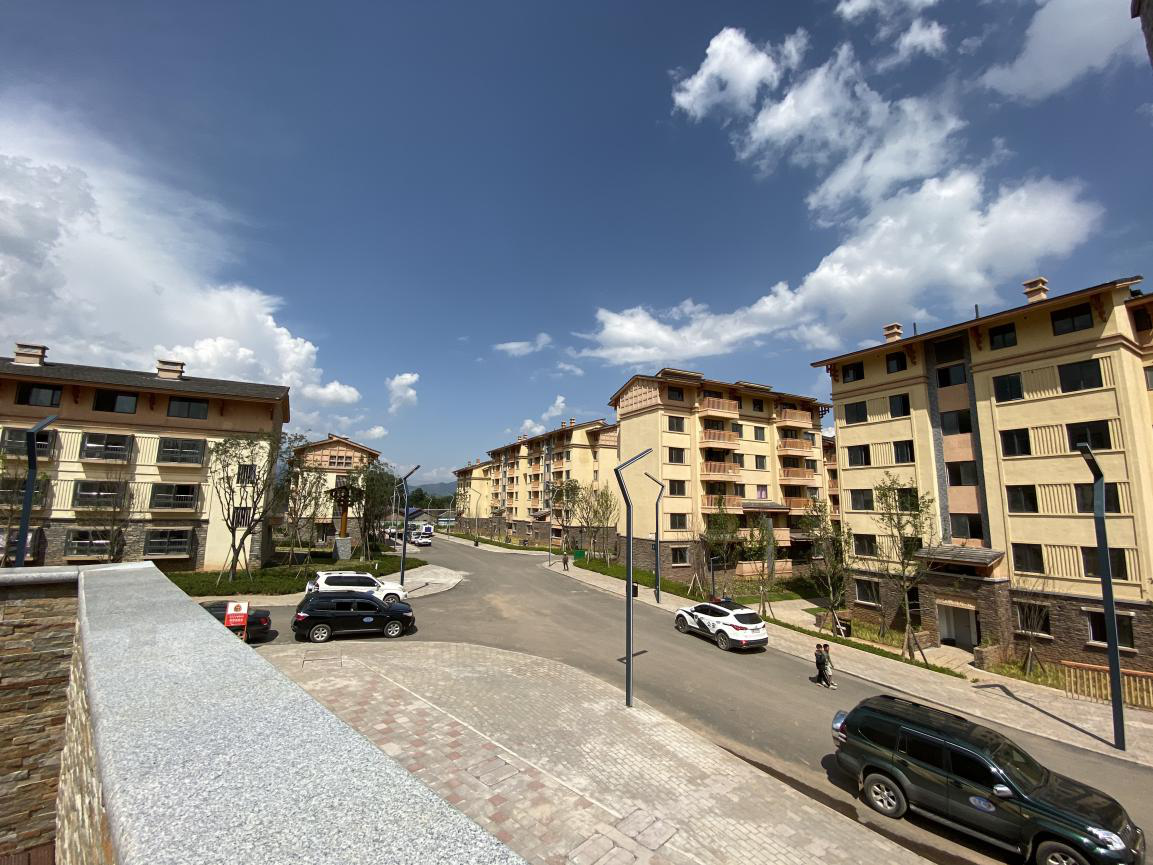 A resettlement site in Zhaojue. The county's relocation program is the largest of its kind in Sichuan and has been well received. A total of 1,428 households have embraced their spacious new communities, including 80 from the "cliff village." The site that Atuleer natives relocated to features schools, shops, a job center, a reading room for children, a maternal and child health center,and other amenities. Legal services are also available, and a new commercial district is currently under construction. Every home in Zhaojue's resettlement communities includes bedrooms, bathrooms, a kitchen and a living room. (Photo by Zhang Weilan/China.org.cn)
Integrated development of agriculture and tourism leads to sustainable poverty reduction outcomes
Mouse Labo was born and raised in a poverty-stricken Atuleer family that lived on the approximately 2,900 yuan (US$420) a year that they made from selling corn, chicken and potatoes. He eventually had the opportunity to participate in a poverty relief program two years ago and was trained to becomea tour guide. The 26-year-old now spends his days taking tourists up the new staircases that are mounted to the sides of the cliffs in the village and showing them around the hamlet. Mouse earns 3,000 yuan (US$434) a month at his new job and makes additional money by posting tourism videos to the Douyin social media platform.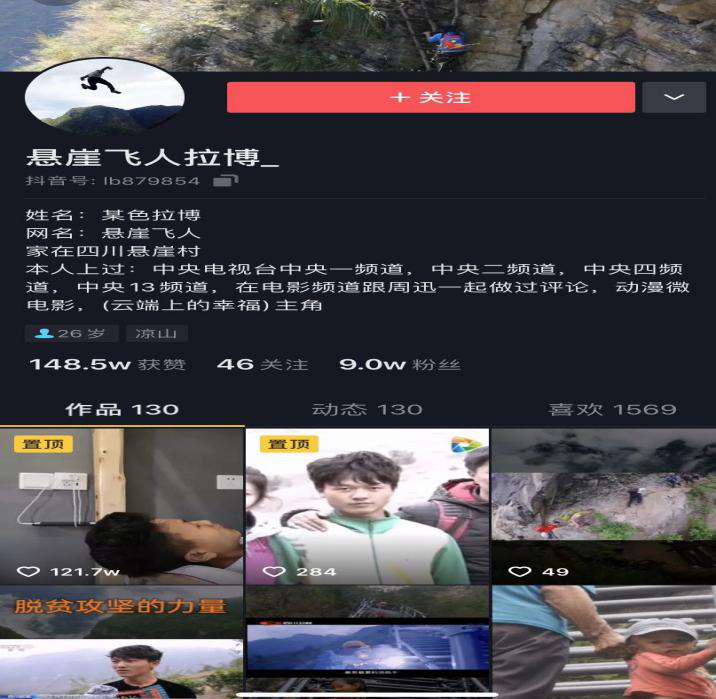 Mouse Labo currently has 90,000 followers on Douyin.
Mouse is one of many Atuleer natives who have become more prosperous by participating in the tourism industry. In 2018, the media reported that Sichuan authorities contributed to 630 million yuan (US$91.16 million) of investmentin tourism projects in the village in order to reduce poverty and boost the local economy. Atuleer has come a long way from the hardship and difficulties that used to exist in its borders and now boasts a mountain resort and other tourism facilities. Colorful Yi cultural events and activities are also held on a regular basis.
Pacha mentioned that a total of 50,000 visitors traveled to the village during this year's Spring Festival and that the influx of tourists resulted in 5 million yuan (US$723,500) of revenue.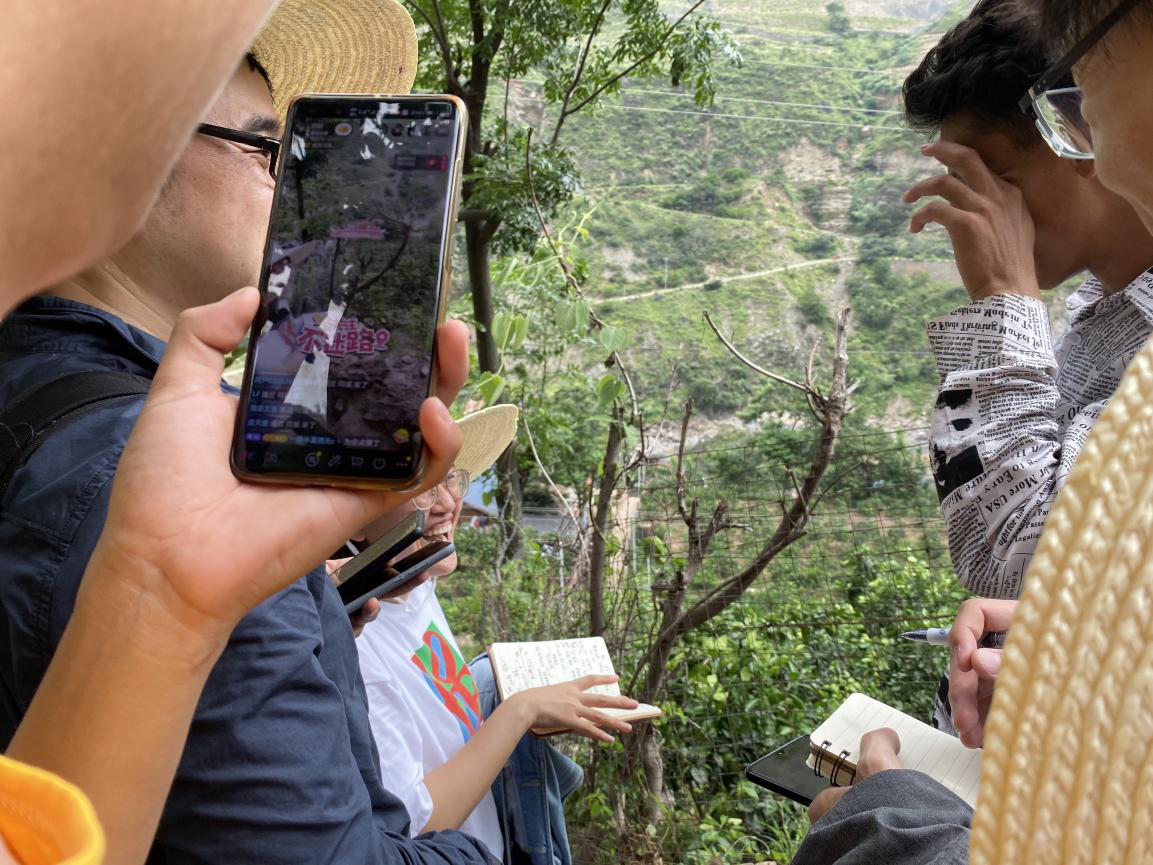 Mouse Labo explains his work to journalists. (Photo by Zhang Weilan/China.org.cn)
Atuleer's residents have also been pursuing new agricultural undertakings in the village, such as beekeeping and herb and olive farming, in order to take advantage of the humid climate and natural resources in the area and further develop the local economy. Efforts have been made to develop agritourism as well in order to integrate the projects with the tourism endeavors in the village and make poverty reduction more sustainable.
"We encourage Atuleer's residents to transfer land use and management rights to various companies and local cooperatives so that large-scale farms can be developed," Pacha noted. "They can then earn money from the usage fees that they receive and also become involved with the cultivation and sale of oranges, walnuts, olives, and other agricultural products."