Music man establishes cooperative in village in Gansu to promote prosperity
p.china.org.cn by Zhao Binyu,June 12, 2020

Adjust font size: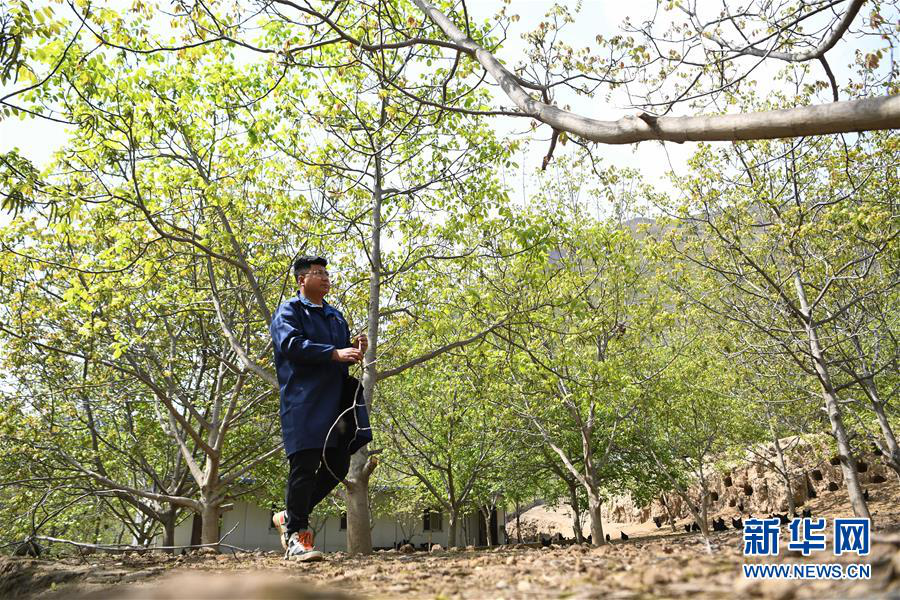 Wang Lei walks through a walnut orchard. (Xinhua/Chen Bin)

Twenty-six-year-old Wang Lei is currently the head of a farmers' cooperative in Chengma village, Gannan Tibetan autonomous prefecture, Gansu province. He left his hometown to study music several years ago and began teaching art classes after returning in 2017. Wang also established the collective at this time and implemented a model involving the "local Party branch + a collective + a base + farmers" and poverty alleviation workshops. Some of the local residents became members and began raising chickens and pigs, growing walnuts, morel mushrooms, and other crops, and keeping bees. Thirty-seven households in the area have been able to increase their incomes as a result of participating in the project.
This year, Wang has expanded the scale of the cooperative, engaged in more e-commerce endeavors,built sightseeing corridors and leisure zones, and developed agricultural ecotourism with the support of the local government.
"Farmers must love the countryside," Wang explained. "We have a market for our products. Next we plan to improvethe quality of our products and help more local residents increase their incomes."