Featured agriculture helps people out of poverty in Liancheng county
p.china.org.cn by Ye Kai,June 05, 2020

Adjust font size: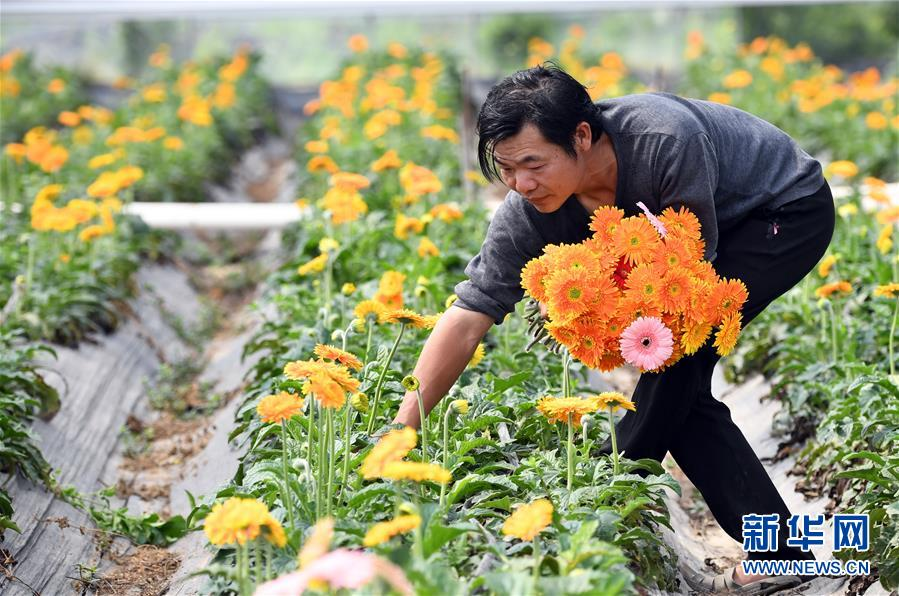 Formerly impoverished farmer Lin Hansheng picks flowers at a greenhouse that was built for poverty reduction purposes in Lintang village, Linfang township, Liancheng county, Fujian province. (Xinhua/Peng Zhangqing)
In recent years, the government of Liancheng county has implemented a wide range of measures to motivate poverty-stricken farmers to create their own businesses, such as featured agricultural undertakings at poverty alleviation greenhouses, family farms, and other poverty reduction cultivation bases and the provision of seedlings, agricultural materials, technical guidance, and sales services. Two hundred seventy-one projects have been implemented since 2019, which has made it possible for 4,255 households to expand and increase their income channels and steadily emerge from poverty.