NPC deputy: Industrial development revitalizes rural area
p.china.org.cn by Ye Kai ,May 22, 2020

Adjust font size: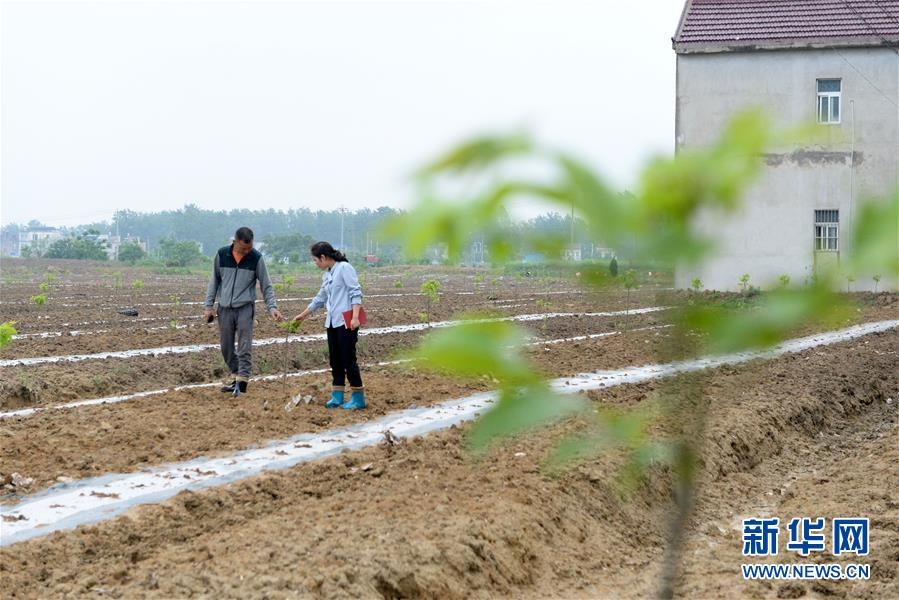 Wang Mengmeng (right) surveys a new pecan orchard at a production base in Xikong village, Wuwei town, Dingyuan county, Chuzhou city, Anhui province. (Xinhua/Huang Bohan)
Thirty-two-year-old National People's Congress Deputy Wang Mengmeng is also first secretary of the Xikong village, Chuzhou city, Anhui province general Party branch. She has been working in the village for seven years and has spearheaded strawberry, watermelon, crayfish, and other characteristic farming projects on about 266.7 ha of land. The undertakings have made it possible for annual per capita income to rise to 15,000 yuan (US$2,109) in Xikong and for 135 of its households to emerge from poverty. Wang has grown from a recent university graduate into a trusted first secretary, and the village has transformed from a backward community into a prosperous locale with thriving industries.