Embroidery workshops help Qianxi county residents out of poverty
p.china.org.cn by Zhao Binyu,May 20, 2020

Adjust font size: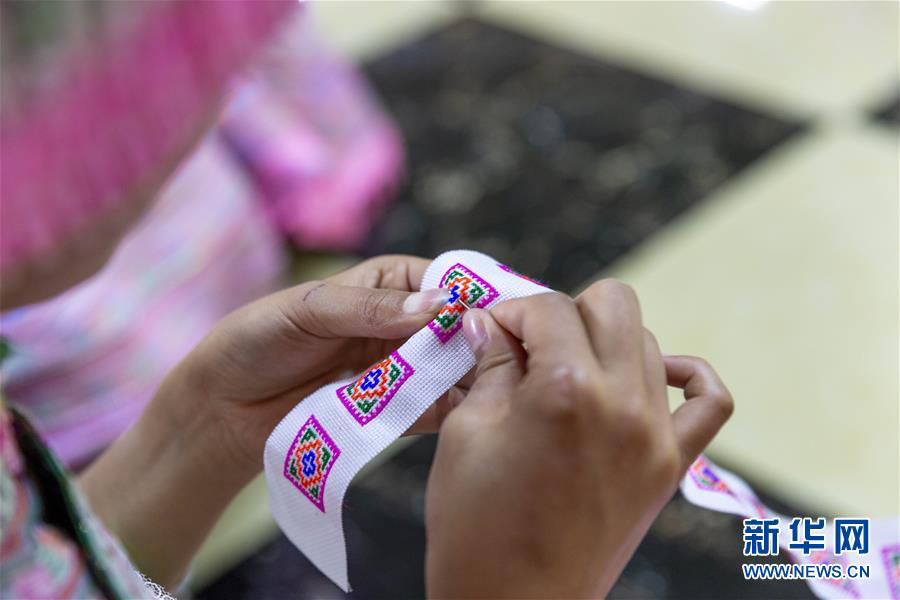 A Nengdanmeng Clothing Co. Ltd. employee works on a piece of embroidery in Honglin Yi and Miao township, Qianxi county, Guizhou province. (Xinhua/Fan Hui)
Qianxi county, Bijie city, Guizhou province has been increasing its support for the local embroidery industry recently. It has invested in the construction of 23 embroidery workshops for young people in 15 towns, including Honglin, Dingxin, and Zhongshan, so that they can inherit national cultural craftsmanship skills such as embroidery and batik. The Qianxi county government has also provided computerized embroidery equipment for the workshops in order to improve efficiency and reduce costs. All 23 of the workshops have received orders from China's Guangdong province, Australia, and other locations, which has helped local residents increase their incomes.