Impoverished people embrace new lives at relocation sites in Guangxi
p.china.org.cn by Ye Kai,April 24, 2020

Adjust font size: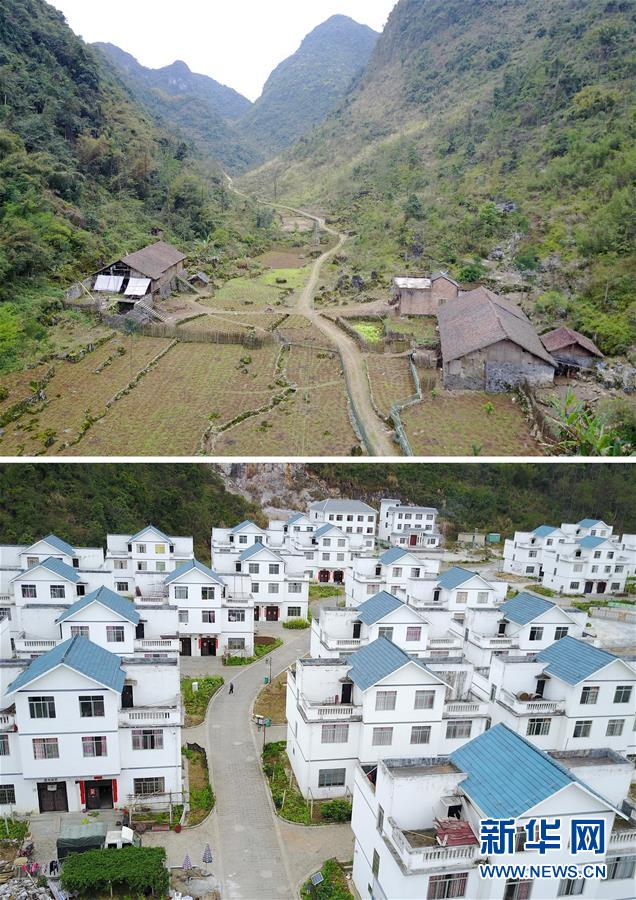 Ke'ai village, Da'an township, Huanjiang Maonan autonomous county, Guangxi Zhuang autonomous region (top) and a new resettlement site in Da'an (bottom) (Xinhua/ Zhou Hua)
Poverty eradication efforts in Guangxi Zhuang autonomous region are a key part of China's campaign to end absolute poverty. About 710,000 of the territory's impoverished residents need to relocate to more hospitable areas before the end of the 13th Five-Year Plan period (2016-2020).
The Guangxi government has implemented innovative approaches to providing assistance to people from mountainous and barren areas so that they can relocate to resettlement sites and developing industries at the locales so they can lead new lives, earn stable incomes, and become more prosperous.
The Guangxi government finished constructing housing at the resettlement sites and relocated the people there in December of 2019.