Inner Mongolian village escapes from poverty by implementing solar power projects
p.china.org.cn by Ye Kai,April 21, 2020

Adjust font size: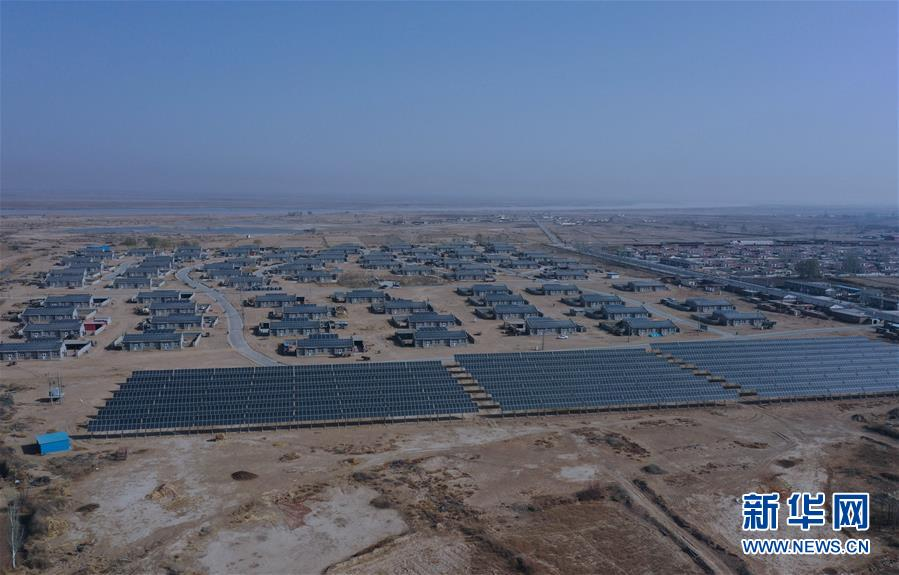 A view of the distributed solar power installations on the roofs of the buildings in Balahai village, Hanggin banner, Ordos city, Inner Mongolia autonomous region and its centralized station (Xinhua/Xu Qin)
Three megawatts' worth of photovoltaic power systems have been built in Balahai village, Huhemudu township, Hanggin banner, Inner Mongolia autonomous region over the last few years. Distributed installations have been mounted on the roofs of 160 homes, some of which house impoverished families, and a centralized photovoltaic power station was also constructed. The distributed installations have been connected to the grid and generate about 5,000 yuan (US$707) of income per family per year.
The centralized system is expected to be connected to the grid at the end of April 2020. Various enterprises and poverty alleviation funding provided by the Huhemudu government made the project possible.