Residents of Shijiazhuang city increase their incomes by engaging in beekeeping
p.china.org.cn by Zhao Binyu,April 17, 2020

Adjust font size: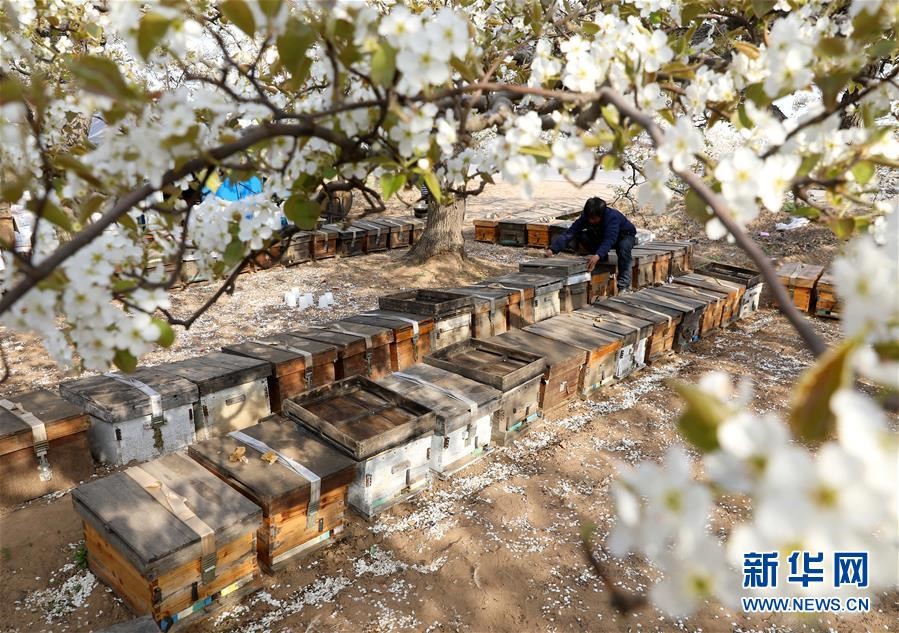 A farmer living in Xiezhuang township, Zhao county, Shijiazhuang city, Hebei province inspects his bee colonies. (Xinhua/Liang Zidong)
Pear trees are currently in full bloom in Xiezhuang township, Shijiazhuang city, Hebei province. Farmers living in Xuting township of Zanhuang county have been keeping bees to help them pollinate their pears. The county's beekeepers used to operate independently but have recently united in order to scale up their operations and enhance other endeavors, such as pear cultivation. The synergistic undertaking has allowed them to develop their honey and fruit businesses, escape from poverty, and increase their incomes. Farmers living in 11 of the county's towns and townships are currently engaging in the beekeeping industry, and they currently possess about 50,000 colonies.