Production of wicker products resumes in Boxing county
p.china.org.cn by Zhao Binyu ,April 14, 2020

Adjust font size: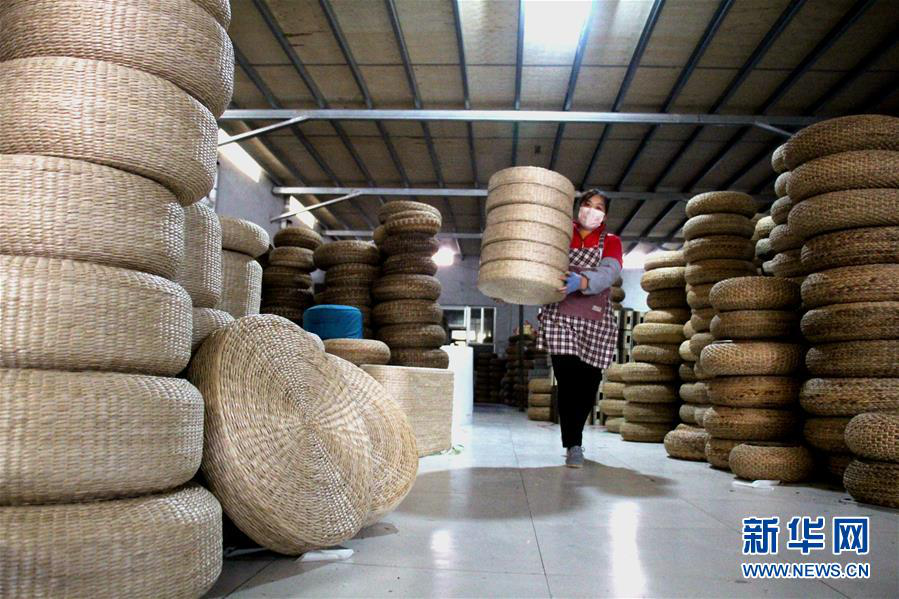 A laborer carries wicker cushions at a facility in Wantou village, Boxing county, Shandong province on April 12. (Chu Baorui/Xinhua)
Businesses in Shandong province's Boxing county have recently resumed production of wicker products after operations were temporarily suspended due to the COVID-19 outbreak. One of the county's major industries, laborers involved in the wicker sector have been busy meeting the increasing demand that has been occurring as activity gradually resumes around the country. Boxing's wicker enterprises have been marketing and selling their products online in recent years, which has helped local residents increase their incomes.