Flower industry provides path out of poverty for villagers in Shandong
p.china.org.cn by Ye Kai,April 10, 2020

Adjust font size: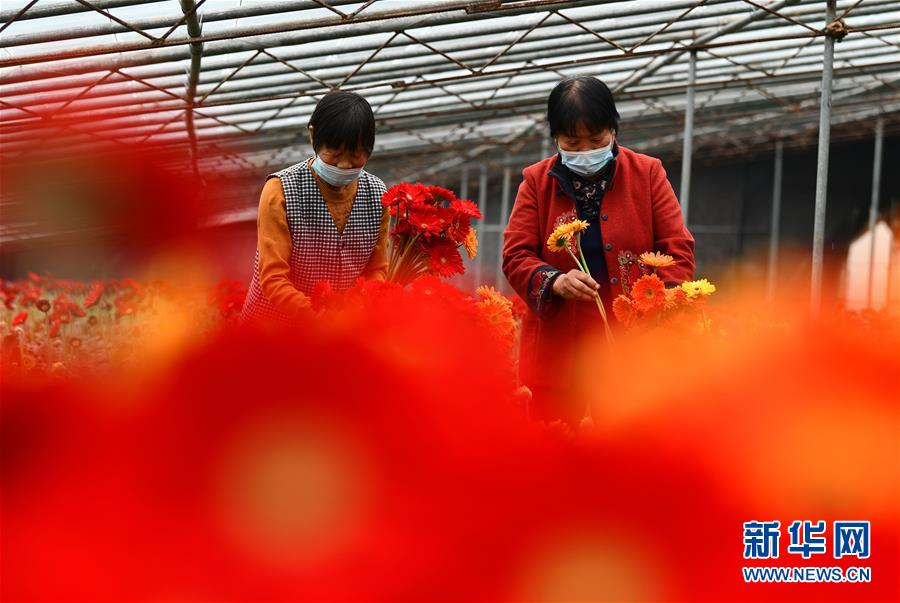 Fusen Poverty Alleviation Flower Base employees pick flowers in Liuyuan township, Yicheng district, Zaozhuang city, Shandong province. (Xinhua/ Fan Changguo)

The government of Liuyuan township, Zaozhuang city, Shandong province has implemented a poverty reduction model that incorporates a "base + impoverished people." Roses and Barberton daisies are grown at a flower cultivation base that covers over 2.67 ha. It yields an average of more than 120,000 yuan (US$16,980) of economic output per ha each year and makes it possible for 97 households to escape from poverty and increase their incomes.