Small-scale poverty alleviation companies provide jobs at resettlement site in Guizhou
p.china.org.cn by Teng Jingyan ,March 31, 2020

Adjust font size: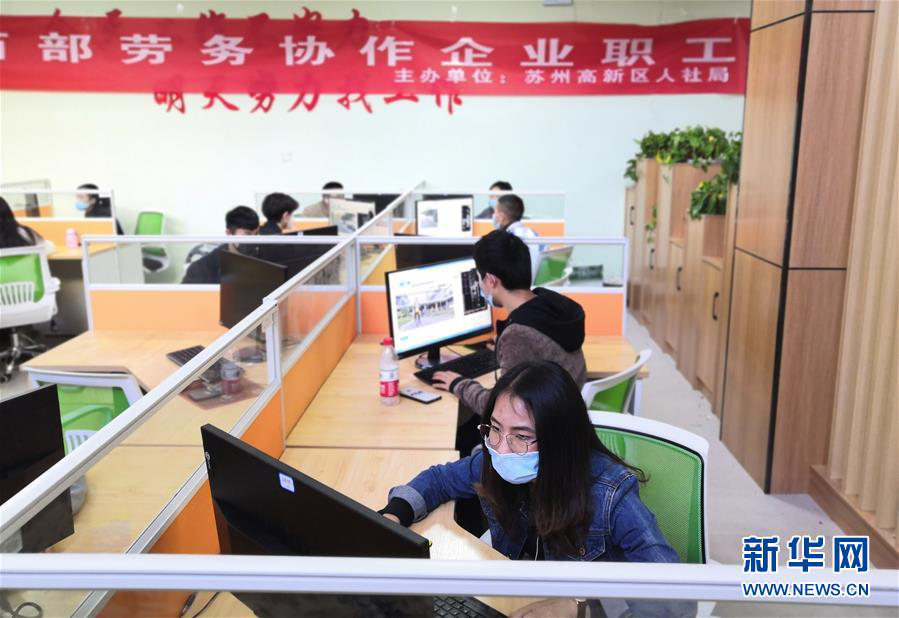 Alibaba Big Data Annotation Company employees tag pictures at an office in the Wangjia Garden resettlement site's industrial park. The park is located in Wanshan district, Tongren city, Guizhou province. (Xinhua/Zheng Minghong)
About 17,965 impoverished people in 4,050 households currently live in the 62 residential buildings that stand at the Wangjia Garden resettlement site in Wanshan district, Tongren city. They were relocated to the area from Tongren's Sinan, Yinjiang, and Shiqian counties in order to improve their lives and pursue new opportunities.
A 6,000-sq m industrial park was established at the resettlement site in order to provide stable employment opportunities for people who have relocated to the resettlement site or live nearby. Small-scale companies operating in easy-to-learn, labor-intensive industries have since established offices and factories at the park.