Enterprises in rural areas help people escape from poverty in Xinjiang
p.china.org.cn by Zhao Binyu,March 25, 2020

Adjust font size: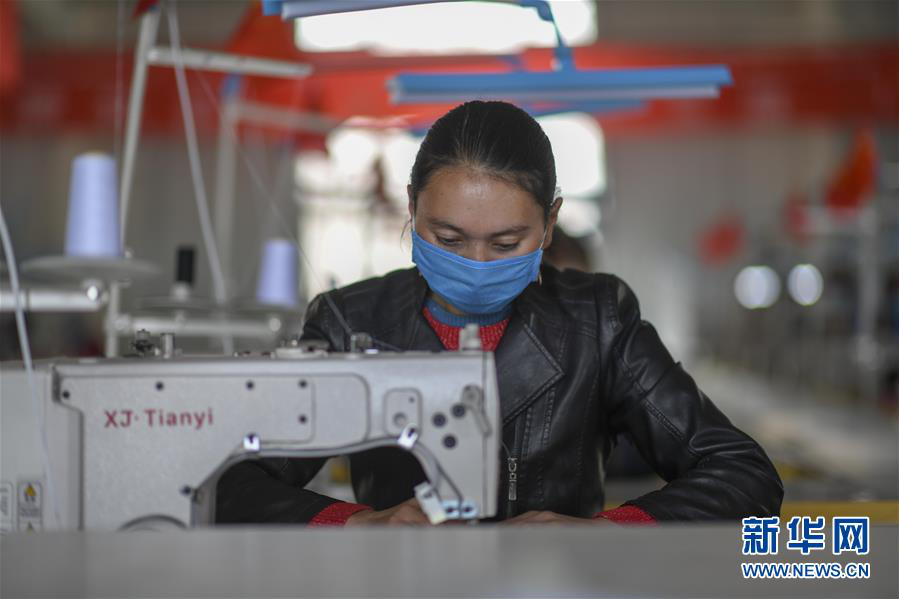 A Huishangyiju Clothing Co. Ltd. employee makes facial masks on March 21, 2020. (Xinhua/Zhao Ge)

Labor-intensive enterprises in the four prefectures in southern Xinjiang Uygur autonomous region, namely Hotan, Aksu, Qeshqer Shehiri, and Kizilsu Kirghiz, have recently resumed operations after they were temporarily suspended due to the COVID-19 outbreak. Facial mask production has been stepped up at Hotan's Huishangyiju Clothing Co. Ltd. factory in order to provide greater supply amidst the pandemic. The company employs more than 500 laborers from the area, 80 percent of whom are impoverished.
Many impoverished regions in Xinjiang follow a model in which leading enterprises are located in counties, large-scale organizations can be found in towns, satellite factories are situated in villages, and people run small workshops in or near their homes. The system boosts employment and helps the autonomous region's citizens escape from poverty and increase their incomes. (Xinhua/Zhao Ge)