Mobile classroom on a motorcycle
Xinhua,March 25, 2020

Adjust font size: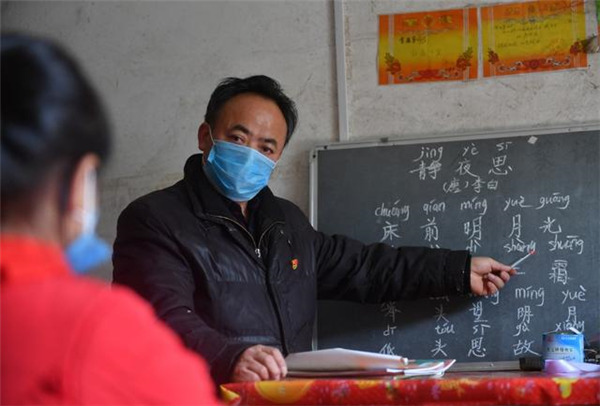 Huang Shengen, an elementary school teacher in Yichun, East China's Jiangxi province. [Photo/Xinhua]

Huang Shengen tied a small blackboard to his motorcycle, together with all his teaching materials, slung an alarm clock with a Hello Kitty bowknot on it around his neck, and turned the ignition.
"The villagers thought I had opened a new grocery store," the 53-year-old veteran rural teacher said.
Huang has worked as an elementary school teacher for 35 years in Yichun, East China's Jiangxi province.
People could only find Huang at home on weekends, since he always left for work every Monday and returned after school on Fridays, riding more than 15,000 km over 18 months on winding mountain roads.
As the only teacher in Shaniping Primary School, which has not reopened yet due to the coronavirus outbreak, Huang headed to 7-year-old Zeng Yufen's place. The first-grader is the only student in the school who lives with her grandmother in a mountain village.
The local education authorities have required all primary school students to have online courses at home. However, Huang found that the network signal was poor at Zeng's residence when he delivered textbooks to the girl at the end of February.
He tried to help with the network debugging but found it was difficult to catch a stable signal.