Venerable professor shares wisdom on rice
chinadaily.com.cn,March 25, 2020

Adjust font size: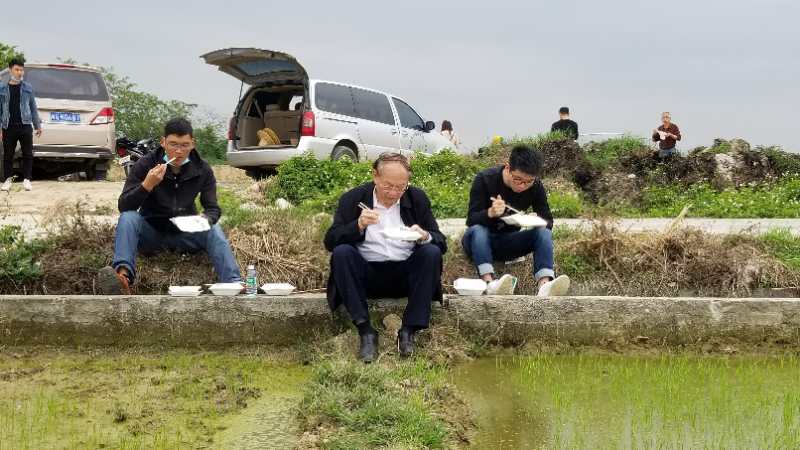 Luo Xiwen, (front), an academician of the Chinese Academy of Engineering, takes time-out for lunch with colleagues. [Photo provided to chinadaily.com.cn]

A photo of a wise, old professor eating a simple lunch with co-workers in rice fields went viral online, and the profile of Luo Xiwen, a professor at South China Agricultural University grew larger. Luo has long been appreciated by farmers, and now netizens have been added to his followers.
Luo, 75, who is an academician of the Chinese Academy of Engineering, led a team of experts on a road trip to Lianjiang, hundreds of kilometers from Guangzhou, Guangdong province on Sunday to help guide local farmers improve their spring plowing, according to a statement released by the university on Monday.
The experts and researchers dined on rice boxes outdoors with farmers in the fields, and Luo delivered a pressing message:
"Despite the outbreak of the COVID-19 pneumonia, spring plowing cannot be affected or delayed," he said, adding that now is the key moment for spring plowing, and agricultural experts would be arriving soon to guide farmers.