Chartered train helps migrant workers from Guizhou get back to work
p.china.org.cn by Zhao Binyu,March 17, 2020

Adjust font size: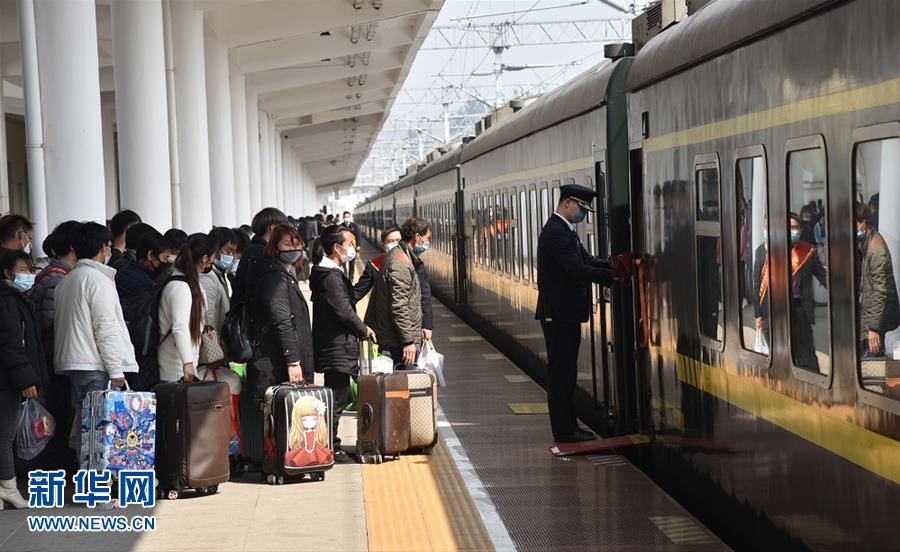 Migrant workers wait to board a train at Nayong railway station on March 7, 2020. (Xinhua/Luo Fei)
Train K4334 departed from Bijie city's Nayong railway station in Guizhou province at 15:53 p.m. on March 7 and took its 1,085 migrant worker passengers to Zhejiang province. Some buses have been chartered for similar purposes recently, but this was the first train that has been chartered to take people from poverty-stricken counties encompassing and located near Guizhou's Wumeng mountain range back to work.