Poverty alleviation factories resume production in Guizhou
p.china.org.cn by Teng Jingyan,March 11, 2020

Adjust font size: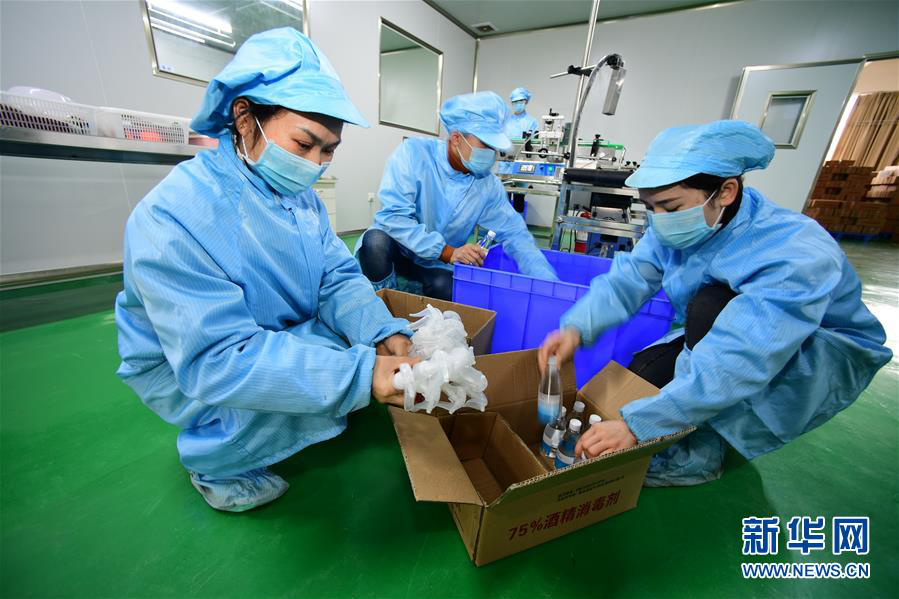 Employees of a pharmaceutical company located in the Jianhe Industrial Park in Jianhe county pack disinfectant. (Xinhua/Yang Ying)
The government of Jianhe county,Qiandongnan Miao and Dong autonomous prefecture, Guizhou province has implemented strict COVID-19 prevention and control measures. Companies in the area have been cooperating with town-level governments and resuming production. More than 1,000 employees of the poverty alleviation factories in theJianhe Industrial Park have recently returned to work.