Poverty alleviation base resumes production in Shaanxi
p.china.org.cn by Teng Jingyan,March 10, 2020

Adjust font size: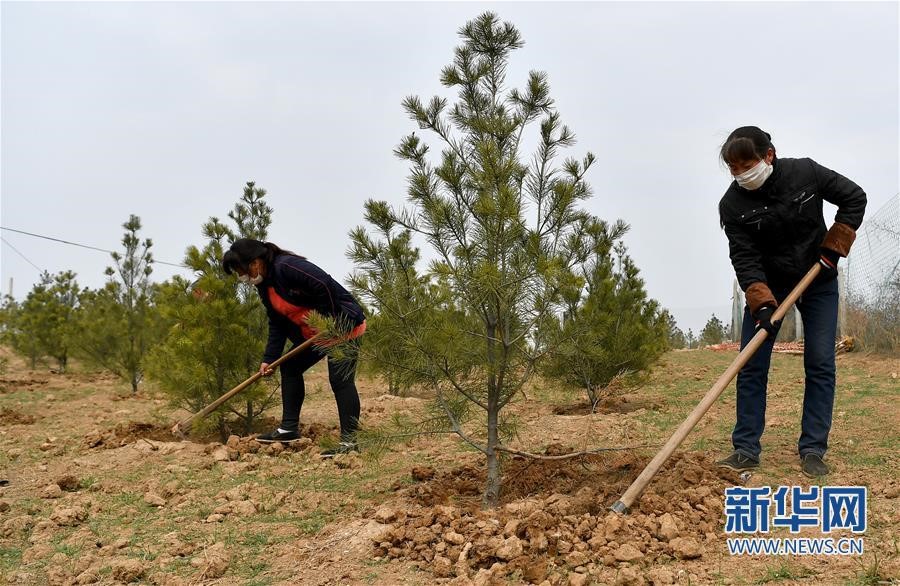 Farmers till the soil around trees at the industrial poverty alleviation base in Wangwan village, Muzhai sub-district, Lintong district, Xi'an city, Shaanxi province. (Xinhua/Liu Xiao)
The poverty alleviation industrial base in Wangwan village, Lintong district, Xi'an city, Shaanxi province features a model that combines the power of enterprises, cooperatives, and local impoverished citizens and is an important poverty reduction project in the area. It promotes the participation of nearby residents in farming and animal husbandry endeavors and enhances local economic development. About 1,000 villagers have become involved with the project so far.
Strict COVID-19 prevention and control measures have been implemented at the base in order to make it possible for its staff to return after operations were temporarily suspended so that they can begin their spring planting work, continue to increase their incomes, and escape from poverty.