Poverty alleviation factories resume operations amidst COVID-19 epidemic
p.china.org.cn by Teng Jingyan,March 09, 2020

Adjust font size: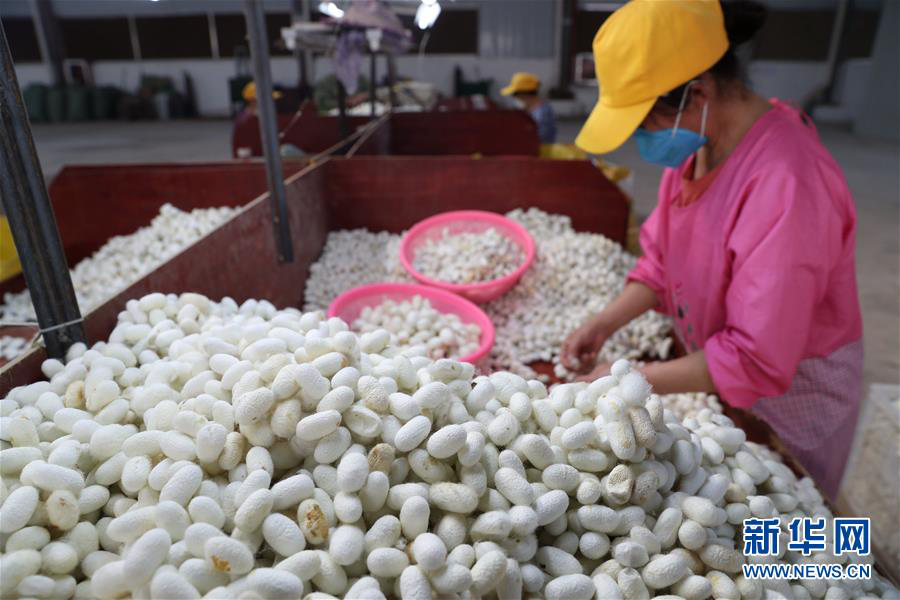 Employees of the Ruihe Silk Company poverty alleviation factory, which is located in the Rongjiang county industrial park in Guizhou province, sort silkworm cocoons. (Xinhua/Yang Chengli)

Strict COVID-19 prevention and control measures have been implemented in Rongjiang county, Qiandongnan Miao and Dong autonomous prefecture, Guizhou province in order to make it possible for people to return to work at poverty alleviation factories after they temporarily suspended operations when the epidemic broke out. There are nearly 90 workshops for poverty reduction purposes in Rongjiang county. They employ local residents as garment manufacturers and in other positions, which makes it possible for them to increase their incomes.