Poverty alleviation factories resume production in Hunan amid COVID-19 battle
p.china.org.cn by Teng Jingyan,March 02, 2020

Adjust font size: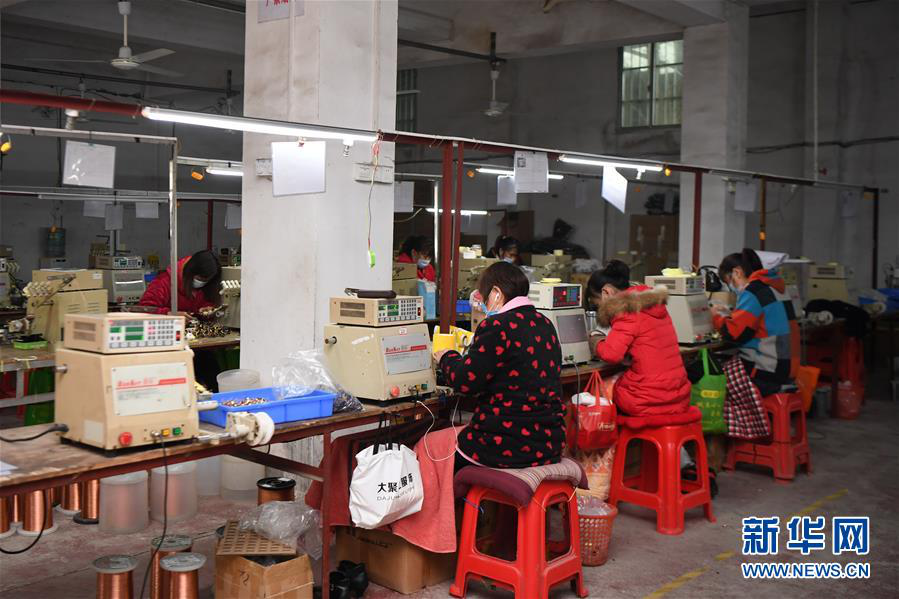 Employees of a factory that was built by the Junyida Electronics Company in order to promote poverty alleviation in Jiangnan town, Anhua county, Yiyang city, Hunan province produce high-frequency transformers. (Xinhua/Xue Yuge)
COVID-19 prevention and control measures have been implemented at factories that were built to promote poverty reduction in Anhua county, Yiyang city, Hunan province. More than 370 employees of 31 of the workshops have recently returned to work after a temporary suspension of operations at the start of the outbreak. The resumption of production activities at the plants helps to maintain supply of the products that they produce and makes it possible for the impoverished people who work there to earn stable incomes.